Priest called to administer final rites to Zsa Zsa
---
93-year-old actress in ill health accepts her fate
Zsa Zsa Gabor, known the world over for her glamour, extravagant lifestyle and nine marriages has accepted the inevitable while being hospitalized for a broken hip earlier this year. The 93=year-old actress summoned a priest over the weekend to administer her final rites.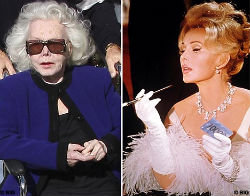 ZSa Zsa Gabor in her glamorous heyday, right, compared to a more recent picture of her, left.
LOS ANGELES, CA (Catholic Online) - "Actress Zsa Zsa Gabor has seen a priest and is not doing very well. She's in serious condition. She asked to see a priest and receive her last rites," publicist John Blanchette says. Gabor "spent her 24th wedding anniversary hospitalized after surgery to remove two blood clots," Blanchette said.
Husband Frederic von Anhalt "is at at her side. It is a very difficult time for her family," the spokesman said. Gabor's blood clot surgery came just two days after she was released from a California hospital following complications from a bad fall on July 17 when she broke her hip.
 
Zsa Zsa Gabor, one of three showbiz sisters, is best known for her eccentric and lavish personality, calling every man, woman and child "Darling."
---
Copyright 2019 - Distributed by THE CALIFORNIA NETWORK
---
---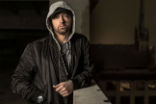 After an abortion,men and women can experience deep feelings of sadness and emptiness, suicidal thoughts, dreams of the aborted child, ... continue reading
---

You may have seen them online, in a novelty store, on even in a friend's home. They look like candles dedicated to the Catholic saints, but ... continue reading
---
---

Family man, comedian and filmmaker, Jerry Lewis died on Sunday at his home in Las Vegas, surrounded by loved ones. He was 91. LOS ANGELES, ... continue reading
---

Kim Kardashian may be one of the most famous American celebrities, and she is worth a fortune. That's why it's baffling she would desecrate ... continue reading
---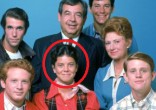 Erin Moran, the beautiful actress best known for her role as Joanie Cunningham in "Happy Days" has passed away at only 56-years-old. LOS ... continue reading
---