The Heart's Witness Against Muhammad: Sex With Aunt Khaula
---
Muhammad's acceptance of polygamy in the last ten years of his life is nothing less than a moral degeneration
The Qur'anic provision that Muhammad could enjoy sexually any Muslim woman who offered herself to Muhammad appears to have been broad enough to include even maternal aunts, given the ahadith that relate to a certain Khaula bint Hakim who presented herself to the prophet in just such a manner.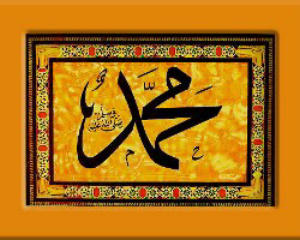 CORPUS CHRISTI, TX (Catholic Online) - The number of wives and concubines that Muhammad collected as if he were a cock in a hen-house, is, as we have noted in prior articles here and here, not consonant with the natural moral law.  It suggests a disordered sexual desire and a lack of internal discipline or virtue on the part of Muhammad.  Moreover, such behavior is intrinsically misogynistic in that it treats women as if they were pets or playthings or property.  This is not appropriate conduct for a supposed man of God who should be solicitous to the good of both men and women equally.
 
Before Christianity and Judaism were forcibly ousted from the Arabic peninsula, tribes that were Jewish or Christian flourished in the area.  Muhammad, therefore, would have been familiar with the practice of monogamy by these groups.  As a result of Christ's clear teachings on marriage, Christians were called monogamous.  Moreover, the practice of polygamy appears to have been abandoned by the Jews of the time of Muhammad and monogamy held out as the standard. 
Muhammad's acceptance of polygamy in the last ten years of his life is nothing less than a moral degeneration relative to the moral life among the Christian and Jew.  It appears strangely insensitive to the beauty of the Christian and Jewish monogamous witness.  It also is strangely aberrant to his earlier monogamous practice with his wife Khadija before her death.  In this area, Muhammad was clearly morally retrograde.
In the text by the Muslim scholar Ibn Sa'd al-Baghdadi, the Kitab al-Tabaqat Al-Kabir, we read that the Jews, when they witnessed the self-professed prophet Muhammad marrying more than one woman, commented:"''Look at this man who never has enough of food and cares for nothing else as he does for women.'"  While the Muslim scholar Ibn Sa'd attributed the Jews' complaint to envy (a classic way of handling objections to Muhammad's behavior), he did mention that they pointed to it as counter-indicative of any claim to prophethood: "'If he were a prophet,' the Jews said among themselves, 'he would not desire women.'"   The Jews' suspicions regarding Muhammad seem rather well-placed.
The Kitab al-Tabaqat Al-Kabir continues to discuss Muhammad's sex life with great candor.  We learn, for example, that Muhammad's desire for women seems to have possessed him after the death of his wife Khadija.
"I was the least man in sexuality," Muhammad is related to have said, "'till God brought down on me the kafit."  This kafit--the allegedly divine gift of sexual prowess coupled with the opportunity to express it, a sort of divine Arabic-Islamic-Viagra--was readily given to Muhammad by his Allah: "Whenever I seek it I find it."  According to the dictionary Lisan al-Arab (2:71), kafit is the ability to have sex and to express it.  The Tabaqat Ibn Sa'd also relates: "The Messenger of God said, 'Gabriel met me with a pot, of which I ate, and I was given the kafit [sexual ability] of forty men.'"
 
Gabriel, it may be noted, who served as the divinely appointed pharmacist of the self-proclaimed prophet, was expressly named as Allah's interlocutor only after Muhammad emigrated from Mecca to Medina, which is also when Muhammad's sexual practices changed.  So Gabriel with one hand gave Muhammad sexual food and with the other the word of Allah.  This is an unseemly and unfitting blend of the worldly and the heavenly: sex and heaven are joined at the hip in the self-proclaimed prophet of Islam.  Even the Muslim paradise is infested with sex and the promise of houris or virgins (hur).
In addition to the practice of polygyny, which of itself, as the Jews of Muhammad's time noted, puts Muhammad out of running as a legitimate prophet, we saw in the last article that the manner in which Muhammad captured and then married Safiya, the Jewess from the Banu al-Nadir tribe, raises serious questions of his moral sensitivity.  He displayed all the moral sensitivity of a rapacious animal in marrying the young woman whose father, uncle, husband, and kinsmen he had killed.  While we may recognize the behavior as one in keeping with a warrior chieftan, it is not the sort of behavior that one would ascribe to an ideal or perfect man, one with the title al-insan al-kamil.
Muhammad's marriage to young Safiya is not the only relationship that raises eyebrows.  We may also turn to other relationships that raise issues of moral propriety, specifically, relationships that are arguably incestuous, and if not incestuous highly unseemly, and ill-befitting the supposedly perfect man. 
We shall focus in this article first on Muhammad's relationship with his aunt Khaula bint Hakim. In the next article, we shall focus on Muhammad's relationship with his adopted son's wife, Zainab.  In yet another article, we will address Muhammad's relationship with his favorite wife, 'A'isha.
In a prior article, we referred to Qur'an 33:50 and the Islamic scholar Watt's observations regarding this verse in the Qur'an.  It is apparent that Muhammad expanded the range of women which were available to him sexually to include a number of categories: (i) wives formally so called; (ii) slaves or concubines which Muhammad's "right hand possessed"; (iii) daughters of maternal uncles and maternal aunts; (iv) those who migrated from Mecca to Medina; (v) any Muslim woman if she offered herself to Muhammad and Muhammad wished to marry her; (vi) a privilege special for Muhammad apart from the other believers, the khalisatan la-ka min dun al-mu'minin.
The Qur'anic provision that Muhammad could enjoy any Muslim woman who offered herself to Muhammad appears to have been broad enough to include even maternal aunts, given the ahadith that relate to a certain Khaula bint Hakim.
Khaula bint Hakim was Muhammad's maternal aunt, his mother's sister. This we learn from the book of ahadith Musnad Ahmad 26768.
What is striking is that this Khaula bint Hakin, "one of the aunts of the prophet," as we learn from Musnad Ahmad, was also one of the women who presented themselves to Muhammad, presumably for sex and/or for marriage.  We learn this from another hadith, this one found in Sahih Bukhari 7.62.48. 
In this hadith, related by Hisham's father, the subject involves one of the women who offered themselves to Muhammad for marriage, as allowed by Qur'an 33:50.  The woman who offers herself to Muhammad happens to be Muhammad's aunt, Khaula bint Hakim.  The prospect of Muhammad's aunt offering herself to Muhammad elicits a natural aversion in Muhammad's young wife 'A'isha, one immediately squelched by an all-too-convenient Qur'anic revelation.  According to Sahih Bukhari 7.62.48:
"Khaula bint Hakim was one of those ladies who presented themselves to the Prophet for marriage.  Aisha said, 'Doesn't a lady feel ashamed for presenting herself to a man?'  But when the Verse: '(O Muhammad) You may postpone (the turn of) any of them (your wives) that you please,' (a reference to Qur'an 33.51) was revealed,' Aisha said, 'O Allah's Apostle!  I do not see, but, that your Lord hurries in pleasing you.'"
The Qur'anic revelation that effectively squelched 'A'isha's natural aversion to this circumstance and mentioned in the hadith is Qur'an, (Al-Ahzab) 33:51:
"You (O Muhammad) can postpone (the turn of) whom you will of them (your wives), and you may receive whom you will. And whomsoever you desire of those whom you have set aside (her turn temporarily), it is no sin on you (to receive her again), that is better; that they may be comforted and not grieved, and may all be pleased with what you give them. Allah knows what is in your hearts. And Allah is Ever All-Knowing, Most Forbearing."
The Qur'anic revelation suggests that 'A'isha, or for that matter any other wife of Muhammad, ought not to feel aggrieved if Muhammad engaged in sexual relations with women who belonged to the other categories allowed him by a supposed revelation of Allah, whether they be slaves, or concubines, or women who offer themselves to him.  This is apparently the case even if they are maternal aunts.
Indeed, Muhammad's wife, like any submissive creature or well-trained pet, ought to be pleased with the arrangement.
Remember, for a Muslim, Allah and his messenger know best, Allahu wa rasuluhu a'lam, the natural law notwithstanding. 
So it is that, faced with Muhammad's sexual desires which must needs be satisfied, all good wives of this alleged prophet must put out and shut up.  But they must still shut up if others put out.  Whether they put out or others put out, they must, at all events, shut up.
FREE Catholic Classes Pick a class, you can learn anything
(This article is adapted from the book written by the author entitled, The Heart's Witness Against Muhammad: Why the Natural Law Proves Muhammad False.)
-----
Andrew M. Greenwell is an attorney licensed to practice law in Texas, practicing in Corpus Christi, Texas.  He is married with three children.  He maintains a blog entirely devoted to the natural law called Lex Christianorum.  You can contact Andrew at agreenwell@harris-greenwell.com.
---
Copyright 2019 - Distributed by THE CALIFORNIA NETWORK
---
---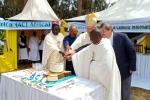 At the launch event for a new African Catholic news agency Saturday, a Kenyan bishop urged journalists to focus their work on the ... continue reading
---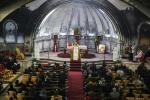 An Iraqi church damaged and defaced by the Islamic State in 2014 was rededicated Thursday for the parish's celebration of the Feast of the ... continue reading
---
Hi readers, it seems you use Catholic Online a lot; that's great! It's a little awkward to ask, but we need your help. If you have already donated, we sincerely thank you. We're not salespeople, but we depend on donations averaging $14.76 and fewer than 1% of readers give.
If you donate just $5.00, the price of your coffee, Catholic Online School could keep thriving.
Thank you.
Help Now >
---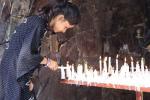 Catholic and other religious leaders signed a joint resolution Thursday encouraging the Pakistani government to adopt policies to protect ... continue reading
---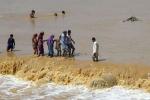 A 52-year-old Caritas volunteer helped rescue more than two dozen families from a recent flood in Karachi, Pakistan. Karachi, ... continue reading
---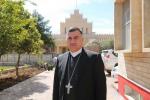 Five years on from the conquering of Christian communities in Iraq by the so-called Islamic State, Christians in the country remain at the ... continue reading
---

Copyright 2019 Catholic Online. All materials contained on this site, whether written, audible or visual are the exclusive property of Catholic Online and are protected under U.S. and International copyright laws, © Copyright 2019 Catholic Online. Any unauthorized use, without prior written consent of Catholic Online is strictly forbidden and prohibited.
Catholic Online is a Project of Your Catholic Voice Foundation, a Not-for-Profit Corporation. Your Catholic Voice Foundation has been granted a recognition of tax exemption under Section 501(c)(3) of the Internal Revenue Code. Federal Tax Identification Number: 81-0596847. Your gift is tax-deductible as allowed by law.