Las autodenominadas Católicas por el Derecho a Decidir (CDD), una organización de fachada creada en Estados Unidos para promover el aborto, ha lanzado una campańa exigiendo que se retire al Vaticano de la Organización de Naciones Unidas (ONU).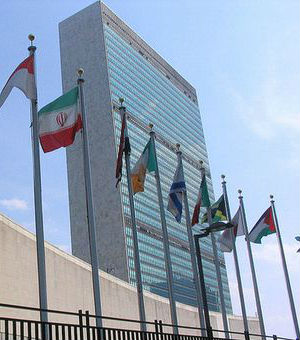 WASHINGTON D.C. (ACI/EWTN Noticias) - Con su campańa "See Change" (juego de palabras en inglés que significa al mismo tiempo "ver cambio" y "cambiar sede"), las CDD buscan frenar lo que considera "obstruccionismo" de la Santa Sede ante las políticas de anticonceptivos, aborto, y de promoción del estilo de vida homosexual que promueven.

En una columna publicada en el diario estadounidense The Washington Post, el presidente de las Católicas por el Derecho a Decidir, Jon O'Brien, reconoció que su campańa busca que el Papa "Francisco y sus representantes en todo el mundo se quiten del camino" en los temas de "sexo, relaciones y salud reproductiva".

Católicas por el Derecho a Decidir se ha unido en su ataque contra el Vaticano con el Center for Reproductive Rights y Planned Parenthood, dueńa de la cadena de clínicas abortistas más grande del mundo.

Al respecto, Austin Ruse, presidente de C-FAM (Instituto Familia Católica y Derechos Humanos), con sede en Nueva York y Washington D.C. (Estados Unidos), denunció que la verdadera razón de la campańa anticlerical de las Católicas por el Derecho a Decidir "es recaudar dinero".

En un artículo publicado en Crisis Magazine, Ruse indicó que tras ser reemplazada su anterior presidenta, Frances Kissling, con Jon O'Brien "los fondos comenzaron a secarse y ahora han bajado un 19 por ciento desde que tomó el cargo", en 2007.

"żSerá la campańa exitosa? żLogrará CDD que se expulse al Vaticano de la ONU? Ni hablar. Ningún miembro de la ONU consideraría jamás una idea tan loca. Pero ese no es el propósito. Además de conseguir dinero, CDD espera que su pequeńa campańa intimide al Vaticano, asuste al Vaticano para callarse, de tal forma que un 'derecho internacional al aborto' pueda avanzar rápidamente", aseguró.

Austin Ruse indicó además que contra lo que promociona en su campańa, Católicas por el Derecho a Decidir sabe que la Santa Sede cumple con los requisitos para ser miembro de las Naciones Unidas.

"Hay una Ciudad del Vaticano, después de todo, que tiene tanto población y un gobierno. Y la Santa Sede intercambia diplomáticos con la mayoría de Estados Miembros de las Naciones Unidas, y ha intercambiado diplomáticos por más tiempo que todos los Estados Miembros, con la posible excepción de China", explicó.

żQuiénes son Católicas por el Derecho a Decidir?

Católicas por el Derecho a Decidir, organización fundada en 1973, tiene un presupuesto anual de alrededor de tres millones de dólares, que recauda de organizaciones pro aborto como la Fundación Ford, la Fundación William y Flora Hewlett, y la Fundación MacArthur, así como la Fundación Playboy, de la conocida revista pornográfica.

Cerca de la mitad de su presupuesto anual está dedicado a la promoción del aborto en América Latina, estableciendo oficinas en Perú, Argentina, Bolivia, Chile, Colombia, México, El Salvador, Nicaragua, Paraguay, además de Espańa.

En los últimos diez ańos ha destinado cerca de 14 millones de dólares a sus oficinas en América Latina, con el propósito de promover el aborto.

La Iglesia ha expresado repetidamente que CDD no es una organización católica.

El 17 de octubre de este ańo, la Arquidiócesis de Santa Cruz (Bolivia) advirtió a los fieles que las Católicas por el Derecho a Decidir es una "organización abortista" y que utiliza como "emisario" al falso sacerdote Julián Cruzalta.

En 2009, al iniciar CDD sus actividades en Perú, ACI Prensa reveló que sus integrantes eran miembros de otras organizaciones abortistas como Manuela Ramos.

En esa ocasión, el Presidente de la Comisión Episcopal de Familia y Defensa de la Vida, Mons. José Antonio Eguren Anselmi, precisó que las CDD son "un frente abortista que recluta preferentemente a personalidades del mundo feminista anticatólico".

En 2010, el Obispo de Oruro (Bolivia) y presidente de la Fundación "Vida y Familia", Mons. Cristóbal Bialasik, advirtió que Católicas por el Derecho a Decidir es "una organización abortista estadounidense y que su objetivo principal es eliminar al mayor opositor del mundo contra el aborto, la Iglesia Católica."

A birth foretold: click here to learn more!



---
Copyright 2015 - Distributed by THE CALIFORNIA NETWORK
Pope Francis Prayer Intentions for April 2016
Universal:
Small Farmers: That small farmers may receive a just reward for their precious labor.
Evangelization:
African Christians: That Christians in Africa may give witness to love and faith in Jesus Christ amid political-religious conflicts.
---
---
---

By Kenya Sinclair (CALIFORNIA NETWORK)
A 7.8 magnitude earthquake devastated sections of Ecuador and left the death count at over 300 people. Over 2,000 destroyed buildings and ruined roads have been reported - and now survivors are sharing their harrowing experiences. LOS ANGELES, CA (Catholic Online) - As ... continue reading
---

By Kenya Sinclair (CALIFORNIA NETWORK)
After serving her country for eight years, former Argentina President Cristina Fernández de Kirchner has been accused of laundering hundreds of millions of dollars into oversea accounts. LOS ANGELES, CA (Catholic Online) - Former president Fernández de Kirchner has ... continue reading
---

By Kenya Sinclair (CALIFORNIA NETWORK)
Uruguay is considered a secular country and is known for its refusal to condone religious beliefs of any kind - yet there exists a debate concerning the erection of a Virgin Mary statue. LOS ANGELES, CA (Catholic Online) - Many in Uruguay stand on the country's ... continue reading
---

By Kenya Sinclair (CALIFORNIA NETWORK)
Sarah Parcak and her team set off on a journey to North America, where they expected to uncover Viking relics beneath over 1,000 years' of soil. LOS ANGELES, CA (Catholic Online) - Parcak used satellite images to search Northern America for irregularities in soil, each ... continue reading
---

By David Drudge (CALIFORNIA NETWORK)
Cuban state media has criticized Obama, calling him a "negro" and accusing him of attempting to incite rebellion and disorder in the communist state. LOS ANGELES, CA (California Network) - The Cuban paper, Havana Tribune, has published a scathing article criticizing ... continue reading
---

By David Drudge (CALIFORNIA NETWORK)
President Obama has made a downright dumb and embarrassing statement to Argentine youth during his visit to that country last week. The President claimed there was no difference between communism and capitalism. LOS ANGELES, CA (California Network) - In a bizarre ... continue reading
---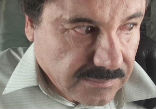 By Marshall Connolly (CALIFORNIA NETWORK)
Mexican drug lord, "El Chapo" visited the USA twice following his escape from a Mexican prison last July. According to his daughter, Rosa Guzman Ortiz, the cartel leader used the opportunity to visit family members living in the United States. LOS ANGELES, CA ... continue reading
---

By Kenya Sinclair (CALIFORNIA NETWORK)
While the United States fights to keep migrants from entering its borders illegally, the Obama administration has pledged $1 million to provide Cubans trapped in Costa Rica with water, food, sanitation kits and temporary housing. LOS ANGELES, CA (Catholic Online) - One ... continue reading
---

By Abigail James (CALIFORNIA NETWORK)
A 15-year-old Honduran girl is being referred to as "possessed by the Devil" by her family and friends after she threatened to kill her mother and suffered from severely violent convulsions in church. LOS ANGELES, CA (Catholic Online) - The unnamed girl was filmed on ... continue reading
---

By Catholic Online (CALIFORNIA NETWORK)
United States President Barack Obama will visit the Caribbean nation of Cuba as early as next month. This follows declarations of closer diplomatic ties between the U.S. and Cuba announced in December of 2014. In doing so, Obama will become the first U.S. ... continue reading
---
All Americas News