Swiss firm to allow euthanasia of elderly on demand
---
Move is an effort to make euthinasia more accessable to the elderly.
It is now okay to euthanize people in Switzerland merely because they are old and may have "physical or psychological problems associated with old age," in Switzerland according to The Guardian. A Swiss organization that helps people end their own lives has updated its policies to allow the elderly to be euthanized.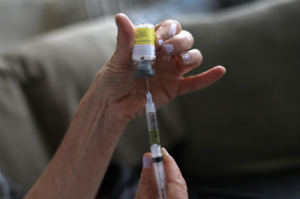 A Swiss firm is now permitting the suicide of elderly people, even when they do not have a terminal illness.
LOS ANGELES, CA (Catholic Online) - A report in The Guardian has announced that the Swiss organization "Exit" has updated its rules to permit the facilitation of suicide for elderly people even if they are not terminally ill. Under Swiss law, assisted suicide is legal and anyone, even a healthy youth can request it, but it is provided by various organizations that have their own rules.
Exit has changed its rules to permit "suicide due to old age" following an annual general meeting. The rule change would allow any senior citizen, even without a terminal illness, to end their own life on demand.
Help us protect life from the moment of conception until its natural end.
The Swiss Medical Association told The Guardian that they did not support the change, concerned that the elderly could be pressured to take their own lives.
This is the culture of death, which begins with abortion, extended to its logical conclusion. Once abortion in the womb is legal and life is a commodity that can be extinguished at will, the euthanasia of otherwise healthy adults becomes legitimate.
It also degrades the essence of humanity by promoting the notion that the value of one's life is attached to their productivity. Since elderly people no longer produce resources, but simply consume them, as children do, people may find economic reasons to nudge the elderly in a particular direction.
Exit assured The Guardian that the change was prompted by a number of elderly people who were seeking assisted suicide but were deterred by the protective barriers established by Swiss law.
"Our members told us to get active on this subject. It was ripe for a decision," Exit's vice-president, Bernhard Sutter, told the paper. "Assisted suicide is a lengthy process. Doctors must take tests and talk to patients for hours asking them to justify their motivations. Old patients feel they do not have the energy for all of this and it is also not so dignified.
Euthanasia proponents go to great lengths to conceal their agenda, referring to assisted suicide as "death with dignity" which implies that the process of natural death is somehow undignified.
The change follows a high-profile case in which a Swiss man, 89, asked to end his own life but refused a requisite medical examination. A euthanasia machine was prescribed to him and he ended his life which led to charges being filed against the physician who failed to perform the examination. However, the physician was acquitted because the patient refused the examination himself.
Now, elderly people who insist upon suicide can choose the option for themselves without having to cooperate with doctors, even if the doctors seek to perform evaluations.
When will we learn to respect life?
---
Copyright 2018 - Distributed by THE CALIFORNIA NETWORK
Pope Francis Prayer Intentions for FEBRUARY 2018
Say 'No' to Corruption.
That those who have material, political or spiritual power may resist any lure of corruption.
---
---

Doctors from the World Health Organization have added a new disease to their list of potential pandemics, Disease X. The illness is ... continue reading
---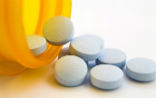 Americans have been conditioned to fear and avoid pain at all costs. As a result, we now suffer from an opioid crisis which has tens of ... continue reading
---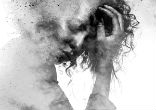 Detecting depression caused by untreated childhood trauma may not always be easy, as memories can be blocked for childhood trauma. In fact, ... continue reading
---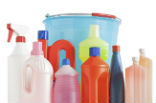 Could your cleaning supplies be making you sick? A new study suggests they are, after finding that women who use household cleaning ... continue reading
---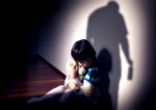 Surely depression is an unwelcome visitor, one that can easily wreak havoc in the lives of those within its reach. However, it is not ... continue reading
---