Powerful new strain of TB has emerged, already killing 500K per year
---
Most cases are in central Asia, but the disease is spreading west.
Tuberculosis has been making a comeback for several years and appears to have taken permanent root in the Eastern Europe and Central Asia. Nearly half a million people worldwide are infected with a particularly hardy strain of the disease and 1.3 million people per year are dying from it.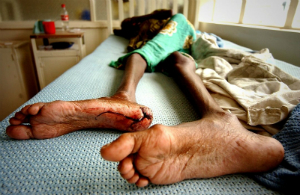 MDR-TB is a major killer and when it combines with diseases such as HIV, there is no chance of survival.
LOS ANGELES, CA (Catholic Online) - Tuberculosis is the world's second-most deadly infectious disease, only behind HIV/AIDS in mortality. The disease, which has long stalked human populations and been a major killer, was largely eliminated, but new mutations and late diagnosis, mistaken diagnosis, poverty and instability are contributing to the reemergence of this major killer.
The most alarming strain of the disease, Mycobacteria tuberculosis is resistant to all antibiotics meaning that patients who contract the disease are very likely to die slow and painful deaths as the disease slowly destroys their lungs rendering them unable to breathe.
It's time for first Holy Communions. Have the perfect gift for your beloved with whom you are well pleased.
The bacteria's secret is an extra-thick wall of wax and acids that make it very hard for antibiotics to destroy the germ. Most antibiotics cannot penetrate this layer of wax and only a few can actually work well enough to kill these hardy germs. Equally dangerous are the antibiotics themselves. An antibiotic powerful enough to kill this strain of TB is also powerful enough to harm the human body.
Patients who have taken these most powerful antibiotics to beat the disease often remain living with other impairments, such as deafness, because of the antibiotic treatment.
The treatments themselves are dangerous both for their inherent potency as well as for the course of treatment which can range from a minimum of six months to two years. The bacteria is capable of living within cells, possibly even white blood cells, and it cannot be killed in this dormant state. After a period of several months, it can reemerge causing a relapse. The only way to defeat this mechanism of survival is to continue a course of antibiotics without interruption for a very long time.
Complicating the problem is the frequent misdiagnosis of resistant (known as MDR-TB) tuberculosis as ordinary TB, or even as something else altogether. Less than a third of all MDR-TB cases are accurately diagnosed.
As patients go about with the wrong diagnosis and the wrong medications, they continue to spread the disease.
The World Health Organization is recommending use of a powerful new antibiotic, bedaquiline, in patients. A second antibiotic, delmanid, is under consideration to be administered in conjunction with bedaquiline.
New tests are also being developed that may accurately detect MDR-TB within hours instead of the normal weeks it takes to return a lab result.
The WHO and Doctors Without Borders is also calling on world governments to do more to fight this strain, including more money for care as well as more research.
Diseases have shaped human history since the beginning of time. Only recently have advances in sanitation, vaccinations, and antibiotics helped to defeat most of history's greatest killers. Despite this, natural selection is hard at work within victims, producing tougher strains of bacteria and viruses and other parasites that cause human illness.
Unless fully eradicated by vaccinations and universal care, these diseases will evolve resistance to our methods and reemerge as major killers in the years to come. Fortunately, each time a disease threatens to reemerge, we have managed to contain it to a significant degree via robust responses. However, nature is powerful and we're locked in an arms race that is influenced by human factors such as economics, politics, and even religious belief. Given that the diseases are only concerned with prorogation, there's a powerful chance we could lose the race. If that happens, diseases will return to reshape our world, much as they did over a century ago.
---
Copyright 2018 - Distributed by THE CALIFORNIA NETWORK
Pope Francis Prayer Intentions for APRIL 2018
For those who have Responsibility in Economic Matters.
That economists may have the courage to reject any economy of exclusion and know how to open new paths.
---
---

A clean needle exchange program that distributes condoms is hosted in the parking lot of an Ohio Catholic hospital, and one Catholic ... continue reading
---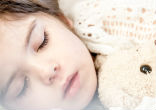 Just when you thought you made it through flu season unharmed, the Centers for Disease Control (CDC) announces the dangers of a second wave ... continue reading
---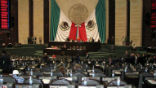 The Mexican Senate has approved a measure protecting the conscientious objections of medical personnel who hold moral or ethical objections ... continue reading
---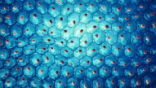 A new study involving patients in four countries has discovered that stem cells may stop multiple sclerosis and can even relieve symptoms. ... continue reading
---

Doctors from the World Health Organization have added a new disease to their list of potential pandemics, Disease X. The illness is ... continue reading
---