By Catholic Online (NEWS CONSORTIUM)
10/10/2013 (2 years ago)
Catholic Online (www.catholic.org)
Like all gifts, government healthcare is eventually used for control.
According to history, governments that wanted to expand their power over their people have used medical care to manage it. By looking back at Kaiser Wilhelm and Lenin, we can see how they viewed healthcare as a cornerstone of state power.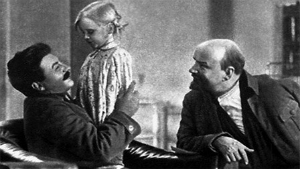 These guys definitely believed in the power of government healthcare.
LOS ANGELES, CA (Catholic Online) - The idea of government-sponsored or government-run healthcare is far from new and the first instance in modern times came about under the rule of Kaiser Wihelm in Germany who long before WWI, suggested doctors be used to make his subjects dependent on his government.

By sending young doctors into the countryside to administer vaccines and basic healthcare, the Kaiser built up a culture of need that could only be satisfied by the state. This apparatus continued after the war and was used by the Nazi regime to further control people to the point that doctors began euthanizing undesirables in special facilities and participating in the mass extermination of Jews and political prisoners.

Yes, the beginnings were both benign and useful, but like a gateway drug eventually leads to serious consequences for the users, so too does government control of healthcare.

Vladimir Lenin also commented, "Medical care is the keystone in the arch of socialism."

The government that took control of the state from Czar Nicholas wasted no time commandeering the healthcare system and centralizing control of it. Now, doctors became agents of the state and access to healthcare was an argument for loyalty.

Granted, the United States is neither a monarchy, nor a socialist, totalitarian state, but just as with any power, these things grow cancerously over time. Consider that in 1913, the United States had no personal income tax. Now the federal government lays claim to up to half or better of some income and anyone who works full time, pays.

Just as power corrupts, so the power that comes with regulating healthcare will also corrupt. Indeed, the corruption should already be evident. Long ago, healthcare was affordable. It has always been difficult since such expenses are unpredictable and limitless, but it was generally affordable. Families were not typically bankrupted by healthcare expenses.

Today, costs have risen considerably so that the private individual cannot afford them, even if relatively wealthy. Now, middle-class citizens need government assistance just to pay for their healthcare.

The elderly rely largely on Medicare.

There is no reason to believe that our government will behave benevolently in the long term, will reduce costs or actually improve the quality of care.

There is every reason to worry that our government will use Obamacare as a means to leverage its power over the people and manipulate us into servitude, after all, it has happened every single time before.

Let us not be fooled. As Homer explained, we should beware of Greeks bearing gifts. Obamacare is a gift that looks a lot like a Trojan horse. We should accept it with great caution.

Discover the true meaning of Christmas!


---
Copyright 2015 - Distributed by THE CALIFORNIA NETWORK
Pope Francis Prayer Intentions for April 2016
Universal:
Small Farmers: That small farmers may receive a just reward for their precious labor.
Evangelization:
African Christians: That Christians in Africa may give witness to love and faith in Jesus Christ amid political-religious conflicts.
---
---
---

By Kenya Sinclair (CALIFORNIA NETWORK)
U.S. Vice President Joe Biden paid Pope Francis a little visit on Friday to talk cancer and Christian persecution. LOS ANGELES, CA (Catholic Online) - Biden traveled to the Vatican to attend a summit on regenerative medicine. While at the Vatican, Biden pushed ... continue reading
---

By Kenya Sinclair (CALIFORNIA NETWORK)
If given the option, would YOU choose to live forever? LOS ANGELES, CA (Catholic Online) - Dr. Aubrey de Grey, the co-founder and chief science officer for Strategies for Engineered Negligible Senescense (SENS) Research Foundation, believes the ongoing research ... continue reading
---

By Marshall Connolly (CALIFORNIA NETWORK)
Are you bored? Is boredom a constant visitor in your life? If so, you could be suffering from overstimulation. Fortunately, the condition is curable. Here's how. LOS ANGELES, CA (California Network) - Most Americans are chronically bored. According to British ... continue reading
---

By Kenya Sinclair (CALIFORNIA NETWORK)
Scientists at the University of Oxford and the Institute for Health Metrics and Evaluation in Seattle estimate 2.2 billion people are at risk of contracting Zika. LOS ANGELES, CA (Catholic Online) - A map published in the journal eLife indicated sections of South ... continue reading
---

By David Drudge (CALIFORNIA NETWORK)
Insurance companies are telling Obama and the American people they must permit them to raise rates substantially, or they will pull out of the Obamacare markets. This is more proof Obamacare is designed to fail. LOS ANGELES, CA (California Network) - Insurance ... continue reading
---

By Kenya Sinclair (CALIFORNIA NETWORK)
Hate mosquitoes? Love living the bug-free life? These crazy sweaty billboards are exactly what you need! LOS ANGELES, CA (Catholic Online) - Billboards have been created to smell like human sweat while simultaneously shooting out carbon dioxide to attract, trap and ... continue reading
---

By Marshall Connolly (CALIFORNIA NETWORK)
Is pornography the new cigarettes? According to some research, the answer is yes, prompting Utah officials to declare pornography a public health crisis. LOS ANGELES, CA (California Network) - In the 1950s, nearly half of all Americans smoked cigarettes. There was ... continue reading
---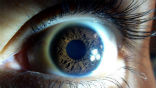 By Marshall Connolly (CALIFORNIA NETWORK)
Imagine one night, you prepare for bed, but you cannot sleep. It's the latest in a spat of insomnia that seems to be worsening. The sleepless nights turn into days, then weeks without sleep. Eventually, you lose the ability to sleep altogether. What's happening and ... continue reading
---

By Kenya Sinclair (CALIFORNIA NETWORK)
The Centers for Disease Control (CDC) confirmed the case of sexually transmitted Zika virus between two men in Dallas, Texas. LOS ANGELES, CA (Catholic Online) - One of the men had traveled to Venezuela, where he was bitten by a Zika=infected mosquito.When he returned ... continue reading
---

By Marshall Connolly (CALIFORNIA NETWORK)
Health insurers are asking permission to raise their rates next year as they warn about the financial stability of Obamacare. Some are threatening to drop out of the Obamacare marketplace because they cannot make money. LOS ANGELES, CA (California Network) - Although ... continue reading
---
All Health News