By Catholic Online (NEWS CONSORTIUM)
4/2/2013 (2 years ago)
Catholic Online (www.catholic.org)
Perry refuses to allow Texas to be
Texas Gov. Rick Perry has reiterated his opposition to the Obama edict that Medicaid should be expanded. The opposition could cost the state $90 billion. However, Perry explained on Monday that accepting the expansion would make the state "hostage" to the federal government.
AUSTIN, TX (Catholic Online) - Speaking from the capitol Perry told reporters, "It would benefit no one in our state to see their taxes skyrocket and our economy crushed as our budget crumbled under the weight of oppressive Medicaid costs."

As part of the Supreme Court's decision to uphold Obamacare, states were given the option of allowing the expansion f Medicaid or not. If Gov. Perry permitted the expansion, it would provide insurance for 1.5 million Texas residents and bring in about $90 billion in revenues from the Federal Government over the next decade.

That money makes Medicaid a tempting morsel, especially since Texas has about 29 percent of its population uninsured.

However, Perry has always been against Medicaid expansion. A course reversal would mean reversing a Gov. Perry decision, which could tarnish his reputation as a conservative maverick. Perry wants to maintain that reputation because he is likely eyeing a return to Presidential politics.

Perry is a vocal opponent of unlimited government power, which seems to be growing unchecked under the Obama administration.

Perry's objections to Medicaid are more than just about political principles. It's about opposition to a fundamentally flawed system. As more people find their way on Medicaid rolls, it will become even harder for them to find doctors and get the care they need. Perry does not want to see the problem become worse.

In other states, conservative governors have embraced the expansion and the money, including Jan Brewer (R-AZ) and Rick Scott (R-FL).

However, it appears that under Perry, there will be no expansion of Medicaid even despite the fact it could be more costly to treat millions of uninsured on the state's dime. Still, if the alternative is subjugation to the federal government, many Texans just might be okay with that.


---
Copywriter 2015 - Distributed by THE NEWS CONSORTIUM
Pope Francis Prayer Intentions for June 2015
Universal:
That immigrants and refugees may find welcome and respect in the countries to which they come.
Evangelization:
That the personal encounter with Jesus may arouse in many young people the desire to offer their own lives in priesthood or consecrated life.
---
---
---

By Nikky Andres (NEWS CONSORTIUM)
Consuming large amounts of orange juice or grapefruit may increase the risk of the most dangerous type of skin cancer, melanoma, according to recent studies. MUNTINLUPA, PHILIPPINES (Catholic Online) - Dr. Walter Willett of the Harvard School of Public Health, who ... continue reading
---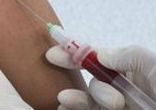 By Catholic Online (NEWS CONSORTIUM)
Heralded as one of the "greatest public health achievements possible," World Health Organization director-general Margaret Chan has declared that the Caribbean nation of Cuba has become the first nation to eliminate the transmission of HIV and syphilis from ... continue reading
---

By Nikky Andres (NEWS CONSORTIUM)
The World Health Organization (WHO), animal health and national defense officers announced on June 30 the need for a wider international cooperation to sidestep the spread of animal diseases that could potentially be utilized as deadly biological weapons. ... continue reading
---

By Nikky Andres (NEWS CONSORTIUM)
You might not be entirely aware, but according to the World Health Organization, physical inactivity is now the fourth most notorious global killer. In fact, the impact of physical inactivity has been claimed as the reason for more fatalities than the collective effect ... continue reading
---

By Nikky Andres (NEWS CONSORTIUM)
The need to use sunscreen is something emphasized everyday, not only by dermatologists but also by the beauty industry, media, etc. It's basically everywhere. It is not an alien fact to us that using sunscreen religiously will help us combat premature aging, the risk ... continue reading
---

By Linky C. (NEWS CONSORTIUM)
Plastic surgery may seem to be a common medical procedure for several individuals around the globe, but the Catholic Church still has different points of views when it comes to changing the naturally bestowed beauty from God. Some medical practitioners, on the other ... continue reading
---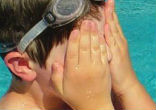 By Catholic Online (NEWS CONSORTIUM)
In a sage bit of advice that has a double meaning - you may not want to "go" to a public swimming pool after you learn this disgusting fact. If you emerge from the pool with red, stinging, sensitive eyes, it is not because of the chlorine... it is because of ... continue reading
---

By Atarah Haely (NEWS CONSORTIUM)
Instead of simply recording his doctor's post-operation instructions, as intended, a Virginian man accidentally recorded the anesthesiologist's verbal onslaught against him while he was asleep. Concealing his identity, the patient filed a lawsuit, including the doctor ... continue reading
---

By Nikky Andres (NEWS CONSORTIUM)
We often hear the term "fitness food" or see products that are marketed as a healthy and guilt-free alternatives to chocolates and chips, or a way to fight cravings and hunger pangs. But could these "fitness foods" really be the key to keeping oneself healthy and fit? ... continue reading
---

By Matt Waterson (NEWS CONSORTIUM)
A chemical in a common herbicide widely used in farm work may potentially pose a threat to humans who are exposed to it, a new report from a World Health Organization (WHO) research unit has found. LOS ANGELES, CA (Catholic Online) - The herbicide known as ... continue reading
---
All Health News