Cape Town: city of 4 million souls is about to run out of water. Here's why
---
Here are the reasons why 4 million people are going to be without water soon.
What happens when a city of four million people runs out of water? We are about to find out the hard way, thanks to an epic drought and South Africa, and our chronic inability to plan for the future.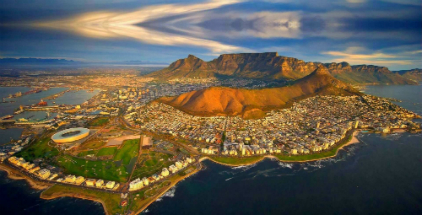 Cape Town is a city of 4 million people, and it is about to run out of water.
LOS ANGELES, CA (California Network) - Water is the single most essential ingredient for life. It is so important that it is the first, and often only thing astronomers look for when seeking other worlds with the potential for life. Humans can live for a week or more without food, but only a few days without water. So what happens when a city of 4 million souls runs out of this fundamental resource? We are about to find out. 
Cape Town is South Africa's second-largest city after Johannesburg. The region has been hit with the worst drought in a century, which some scientists blame on global warming. There's plenty of blame. Explosive population growth, a failure of people to conserve, and a failure of public officials to plan and develop resources, also play major roles in the lack of water. 
Spurred by necessity, residents have been resourceful. Showers are limited to just 90 seconds. Water from showers and cooking is retained in any container that will hold it. That water is then used for brushing teeth and flushing the toilet. They've quit washing their hair. Hand sanitizer has replaced hand washing. 
Despite the crisis, the city's mayor, Patricia de Lille says that people still aren't doing enough to save water. Too much is being wasted, about 23 million gallons per day. The new, lower ration is expected to help drive home the point that supplies are running out. 
Without rain, the city's water supply, which is fed from six reservoirs, will drop to 13.5 percent capacity. The last 10 percent of water in a reservoir is unusable. That level is a critical mark after which there will only be enough water to supply hospitals and each person with about 6.6 gallons. The military and police will shut off all the city's taps, forcing residents to drive or walk to one of 200 planned distribution centers for their ration. 
Water trucks will deliver water to the elderly and handicapped. Few people believe these efforts will be sufficient. Simple math reveals that 4 million people will not be able to get the water they need fast enough from 200 distribution points. But what more can be done? 
City officials have a day in mind: April 12. That's what the projections say, and the date is looming large. 
There are some groundwater reserves, but infrastructure has been neglected since the construction of dams which save and supply most of the city's water from their reservoirs. Cape Town was originally built due to the abundance of groundwater from springs. But the reservoirs have met the need for a long time. Water has been taken for granted. Ground reserves are being tapped, but the effort is too little, too late. A daily target of 100 million litres has been dismissed as "impossible" in the near term. 
Temporary desalinization plants are also under rapid construction which will provide some water for the people, but the plants are expensive and cannot produce all the water that is needed. 
By nature, droughts are temporary. However, history shows that some droughts can last decades to a century or more. Chances are, Cape Town will get rain once again, probably sooner than later. However, the city must develop the infrastructure to avert a crisis in the future. Such efforts will include conservation, city planning and engineering, and diversification of water sources. 
We cannot overlook the possible role of climate change in this scenario either. Climate scientists have repeatedly warned that droughts and other extreme weather events would be exacerbated by global warming. It is difficult to say if that is the present case, but it is possible. While some debate the degree to which humans can influence climate, we can all agree that dumping pollutants into the air is generally bad and ought to be avoided if possible. We know we are adding carbon and methane to the atmosphere in quantities great enough that nature cannot process all of it. It also appears that global temperatures are rising. 
We need to develop the ability to think and plan for more than the short term. If anything has doomed Cape Town more than the drought, it is our habit of shortsighted decision making. 
---
Copyright 2018 - Distributed by THE CALIFORNIA NETWORK
Pope Francis Prayer Intentions for July 2018
Priests and their Pastoral Ministry.
That priests, who experience fatigue and loneliness in their pastoral work, may find help and comfort in their intimacy with the Lord and in their friendship with their brother priests.
---
---

In a viral video, a man is seen taunting a bison in Yellowstone National Park. The behavior is both unacceptable and dangerous and serves ... continue reading
---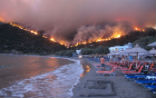 An epic heatwave is gripping the northern hemisphere, shattering records, exacerbating fires, and killing people. This heatwave is ... continue reading
---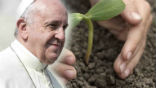 A startling new statistic reveals we are consuming the Earth's resources much faster than nature can restock them. Such rampant consumption ... continue reading
---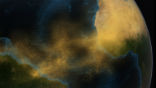 A massive dust storm has blown out of the Sahara and is blanketing Earth from Turkey to Texas. LOS ANGELES, CA (California Network) - A ... continue reading
---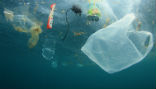 A new study has found that ninety percent of the plastic waste in the oceans comes from ten rivers, all in Asia and Africa. LOS ... continue reading
---