Hi readers, it seems you use Catholic Online a lot; that's great! It's a little awkward to ask, but we need your help. If you have already donated, we sincerely thank you. We're not salespeople, but we depend on donations averaging $14.76 and fewer than 1% of readers give.
If you donate just $5.00, the price of your coffee, Catholic Online School could keep thriving.
Thank you.
Help Now >
Religious Dilemma: Breaking the 9th Commandment or 'Saving the Planet'
---
Catholic Online would like to share an article submitted by climate blogger, Russell Cook. Cook and I (Marshall Connolly) have enjoyed an extended correspondence over the topic of climate change. I have invited him to offer his views to our readers below. Please feel free to contact either him or myself, and please visit his blog.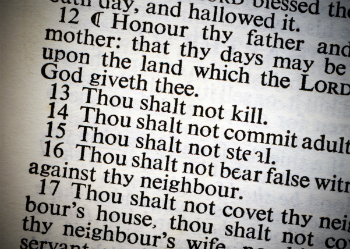 Isn't there a commandment against lying about your neighbor?
Environmentalists have made a particular plea to Christians to not only to act against catastrophic anthropogenic global warming (CAGW), but also to fight the industry-financed disinformation campaign which impedes action to save our planet from a climate changing environmental nightmare. It's settled science, and to do anything less is inhumane ..... so long as you don't question anything within those premises.
However, a huge problem begins to surface the moment any of us questions those premises. Then the issue starts to look less like one of pure facts impeded by faceless evil industrialists, and more like an agenda disingenuously marketed to well-meaning Christians as an issue with a moral imperative to solve.
Why am I very skeptical about the notion of CAGW? When I first heard about it in the late 1980s, the immediate question was, "What happened to all the concern about catastrophic man-caused global cooling?" I distinctly remember the retort I had when one of my grade school classmates asked if the spread of ice sheets down to where we lived worried me. "No," I said, "I'm pretty sure I can outrun a glacier." Efforts now by some people to bury the existence of widespread references to global cooling cause me to be increasingly skeptical about the current issue, since focused searches turn up plenty of vintage global cooling references in old newspapers, magazines, and even TV shows -- such as one episode of the late Leonard Nimoy's "In Search Of..." science analysis program where a climatologist speculated on the unintended consequences of spreading soot on sea ice to reduce ice buildup, and an episode of the "Barney Miller" comedy where the brainy detective spoke of the perils of global cooling.
That's not the only thing in the CAGW issue being misrepresented. Again, with focused searches as opposed to superficial ones, this is just a sample of what can be found:
'Polar bears endangered by CAGW' are actually growing in population; real-time subfreezing temperatures can be seen in the 'alarmingly warming polar regions'; current high tide views of specific locales can be compared to hundred-year-old photos of the same spot supposedly inundated by 'rising sea levels'; ClimateGate email statements which are said to be 'out of context' can be read in their full context; the science journal-published, peer-reviewed papers written by skeptic climate scientists can be found despite us being told they don't publish such material; the average pH values for the oceans are on the alkaline side of the scale when 'ocean acidification' is supposed to be increasing; 'temperatures rising to  record levels' becomes a suspect statement when those levels are measured in 10ths of a degree under data-gathering methodologies involving adjustment efforts which are highly suspect; 'Climate change deniers' don't actually deny climate change.
On and on and on.
Such misdirection is highly questionable. What I find most objectionable is the effort behind the religious angle to the issue, namely the notion that the opposition is immoral, paid to spread lies and misinformation, orchestrated in a sinister manner by the fossil fuel industry.
Anyone can ask a simple question about this accusation: where's the proof? Mere dollar amounts received by anyone prove nothing. The textbook definition of corruption is "having or showing a willingness to act dishonestly in return for money or personal gain." Show the public pay-for-performance evidence which will stand up to the most rigorous cross examination in courtroom evidentiary hearing, and corruption is thus proven. Otherwise, all you have is guilt-by-association, which everyone knows is worthless.
Al Gore, however, is enslaved to this tactic. He spent almost three fourths of his 2006 movie establishing that CAGW science is 'settled.' How did he address massive opposing detail from skeptic climate scientists? Near the one hour 13 minute part of the movie, he deflected the public away from this otherwise fatal problem, briefly comparing those skeptics to tobacco industry shill experts by spelling out back-to-back phrases full screen in red letters from leaked fossil fuel industry and tobacco industry memos. Then he used his remaining time offering solutions for the issue.
The tobacco industry's reliance on shill experts to misinform the public is well documented by many. The same situation regarding skeptic climate scientists is claimed to be as well, but it actually is not. Worse, it turns out that the single bit of "evidence" which Gore cited in his movie to indict skeptic climate scientists of corruption is not what Gore portrays it to be.
The longer I look deeply and carefully into this issue, the more convinced I am that there is a moral imperative to stop the spread of egregious disinformation coming from the enviro-activist side of the issue, which is apparently hiding what the true objective is behind it.
Dig even deeper into the CAGW issue, and some rather disturbing ancillary tangents begin to arise. Global governance is mentioned as a means to enforce worldwide adherence to rules on greenhouse gas reductions (which excludes water vapor, the biggest GHG of them all). Outsourcing green technologies to third world countries is arguably a mask for the redistribution of wealth. Then there is the idea that overpopulation leads to global warming. Enviro-activists imply there's only one fix for that problem.
All of this ultimately leads to a moral dilemma for Christians: Which is the bigger sin? Failing to act on a so-called global warming crisis which has increasing credibility problems with its underlying science assessments along with very suspect hidden agendas, or failing to verify if prominent pushers of CAGW have broken the 9th Commandment against scientist critics in a tactic designed to prompt everyone to ignore what those scientists have to say?
-----------------------------------
Russell Cook's "GelbspanFiles.com" blog dissects myriad faults within the 'corrupt skeptic climate scientists' accusation.
---
Copyright 2019 - Distributed by THE CALIFORNIA NETWORK
Pope Francis Prayer Intentions for January 2019
Young People and the Example of Mary.
That young people, especially in Latin America, follow the example of Mary and respond to the call of the Lord to communicate the joy of the Gospel to the world.
---
---

In a viral video, a man is seen taunting a bison in Yellowstone National Park. The behavior is both unacceptable and dangerous and serves ... continue reading
---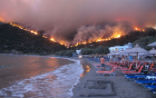 An epic heatwave is gripping the northern hemisphere, shattering records, exacerbating fires, and killing people. This heatwave is ... continue reading
---
---
FREE Classes on LENT & SAINTS from Catholic Online School
Our Mission is to Provide a Free World Class Catholic Education for Anyone, Anywhere. Help our Mission >
Pick a class, you can learn anything.
---
---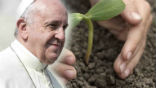 A startling new statistic reveals we are consuming the Earth's resources much faster than nature can restock them. Such rampant consumption ... continue reading
---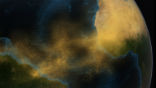 A massive dust storm has blown out of the Sahara and is blanketing Earth from Turkey to Texas. LOS ANGELES, CA (California Network) - A ... continue reading
---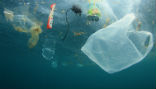 A new study has found that ninety percent of the plastic waste in the oceans comes from ten rivers, all in Asia and Africa. LOS ... continue reading
---
Hi readers, it seems you use Catholic Online a lot; that's great! It's a little awkward to ask, but we need your help. If you have already donated, we sincerely thank you. We're not salespeople, but we depend on donations averaging $14.76 and fewer than 1% of readers give.
If you donate just $5.00, the price of your coffee, Catholic Online School could keep thriving.
Thank you.
Help Now >