Central bankers warn of looming global recession
---
Several indicators show danger.
A group of central bankers has warned that a great recession, possibly larger than the 2007-2008 recession is looming on a global scale. According to their research, there are several indicators of weakness that could be triggered by a rise in interest rates.
A recession could be lurking around the corner and central banks have been asked to take note, especially in Asia.
LOS ANGELES, CA (California Network) -- Since the Great Recession of 2007-2008, interest rates have been low. Those rates have finally started to climb again following a slow, but steady uptick in the economy.
Interest rates are important because they act like a gas pedal or a brake on a nation's economy. Interest is the money charged for loaning money. When economies are sluggish, central banks will cut interest rates to make money easier to borrow. This means more borrowing which turns into more spending, which creates more jobs and puts people back to work.
When economies surge, prices can rise too quickly, a phenomenon known as inflation. To keep inflation in check, central banks can raise interest rates, which makes it more expensive to borrow money and slows spending.
Presently, the world economy has been growing, but slowly. And central banks have been raising interest rates slowly. However, there is a problem where interest rates could go up and may cause a sudden recession. This happens when economies are weaker than thought, and the rates are raised.
While recessions are normal and routine macroeconomic events, they are catastrophic to individuals. People lose jobs, homes, and their lives change dramatically. Millions of people lose businesses and savings. It can take over a decade for people to rebuild their lives, lost in a sudden recession.
The bankers issuing the warning are from the Bank for International Settlements (BIS). They are a sort of central bank for all the world's central banks.
Most people feel good about the economy, according to surveys. CEOs and executives also report optimism. However, troubles can arise quickly. According to the BIS, the world economy may be in a dangerous position, and all it needs is a triggering event. Conditions in China, Hong Kong, and Thailand are especially noteworthy and are most likely to provide that trigger.
All those economies have high levels of debt that are rising faster than at any time in their histories. Rising debt and inflation means central banks will be urged to raise their rates. Such a rise in interest rates could provide the trigger.
Whether or not this happens is uncertain, so while the warning has been sounded, there isn't much individuals can do. People who invest can move investments into recession-proof positions, but beyond that, the options are few.
Another recession is looming. Recessions follow growth as night follows day. This is simply the natural ebb and flow of economics. However, recessions can be cut short or made worse by central bank policies. It is hoped that the warning provided by BIS will be taken seriously, and steps will be made to mitigate the next recession before it hits.
---
Copyright 2018 - Distributed by THE CALIFORNIA NETWORK
Pope Francis Prayer Intentions for APRIL 2018
For those who have Responsibility in Economic Matters.
That economists may have the courage to reject any economy of exclusion and know how to open new paths.
---
---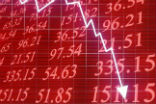 Markets have suffered their worst April start since the Great Depression, led by Amazon which lost 5.21 percent of its value in one day ... continue reading
---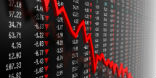 Global markets have dropped for the past few days, and just this morning have rebounded. It remains to be seen if the recovery is ... continue reading
---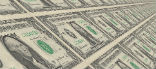 The world is richer and more productive than ever before in history. Yet, income inequality is growing the poverty is on the rise. Middle ... continue reading
---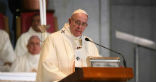 When Pope Francis accepted the chair of St. Peter, he pledged to end world hunger by 2020. By all appearances, it was an easy win. The math ... continue reading
---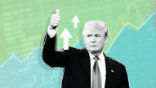 Say what you will about President Trump, but American workers are starting to "win" under his administration. Jobless claims have reached a ... continue reading
---