The Top 10 Greatest Science-Fiction Movies of All Time
---
From 'Metropolis' to 'The Matrix,
Science-fiction remains a very hot commodity at the box office, ever since "The Matrix" has clued audiences in to fantastical sight and sounds coupled with breakneck actions scenes. But it's important to remember our cinematic history: the future has been a hot topic in film going back to the turn of the century, with Georges Méličs "A Trip to the Moon," way back in 1902. The top 10 science-fiction movies, in this reviewer's humble opinion, follow below.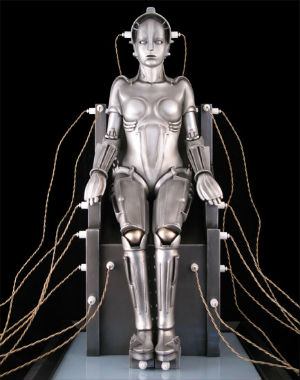 The stately female robot Maria in "Metropolis" has become an iconic image of techno glamour.
LOS ANGELES, CA (Catholic Online) - First on the list is a black and white silent film that is just as startling and visionary as anything created today -
1. "Metropolis" (1927) Fritz Lang's vision of a future city, with towering skyscrapers and dismal dungeons peopled by the very rich and the very poor is just as relevant today as it was back then. Visit Manhattan lately? The stately female robot Maria in this film has become an iconic image of techno glamour.
2. "(The Shape of) Things to Come" (1936) This ambitious British production, with a screenplay by legendary author H. G. Welles isn't that good a film - preachy, slow and overly symbolic. The film effectively predicted World War II, but was way off base - civilization didn't crumble, even with the H-bomb, and Welles was very disappointed with world affairs when he died in 1946. "Things to Come" does offer an appealing vision of a stark white world ruled by reason, enjoyed by Utopians the world over.
3. "Forbidden Planet" (1956) William Shakespeare's "The Tempest" transported to Technicolor alien worlds. Starring deadly serious Leslie Nielson as a square-jawed space commander, Anne Francis wearing as little as possible, Walter Pigeon as the Protector of the Krell race and Robbie the Robot, "Forbidden Plant" is a classic of the ages! Deemed too intellectual for the time, movie posters featured the robot carrying around Francis to spice up interest.
4. "2001: A Space Odyssey" (1968) Stanley Kubrick's dazzling vision of the then-future was accurate in depicting the boredom of interplanetary space travel, Space shots don't even make the top of Google News Charts anymore! "2001" charts man's ascent from ape - to angel, with a mysterious conclusion with the birth of a "star child." Drug-addled hippies would watch "2001" over and over again, and were first in line to see Kubrick's next movie -
5. "A Clockwork Orange" (1971) The gaze of the star child was immediately met with anti-hero Alex DeLarge's (Malcolm McDowell) infamous sneer, prowling about a dystopian London in search of sex and violence. Subjected to government brainwashing, Alex is set free, but is his conversion genuine? Is man inherently good or evil . or a "clockwork orange?" People watch it to this day in order to find out.  
6. "Planet of the Apes" (1968) "Damn you dirty apes," as Chuck Heston was wont to say. Astronauts land on a world ruled by intelligent apes and subservient humans. This film launched a successful film series, and all of the subsequent films addressed important issues facing the United States at that time: racism, segregation, nuclear war, prejudice and the meaning of what it takes to be human. While somewhat dated, this film and all of its sequels remain still enjoyable today.
7. "War of the Worlds" (1953) H.G. Welles' original novel was intended to rebuke an arrogant human race. The Earth is invaded by Martians, who consider human civilization as lowly as an ant colony. Updated to Cold War era America, this George Pal production thrilled audiences while assuaging uncertainties at this time - the green Ones are felled by the Common Cold. Steven Spielberg's favorite film, his high-powered remake with Tom Cruise in 2005 is definitely worth seeing.
8. "The Matrix" (1999) Brilliant and unsettling science-fiction that pulled the very rug out from under the audience's feet about what constitutes reality. Keanu Reeves is sent down a rabbit hole full of evil aliens, alien landscapes and nifty action scenes. Do we take the red pill?
9. "Blade Runner" (1982) Ridley Scott's beautiful and haunting adaptation of Phillip K. Dick's "Do Androids Dream of Electric Sheep?' Harrison Ford plays a gumshoe trailing human "replicants," i.e. androids that are "more human than human in a rain-drenched, strangely familiar Los Angeles. Audiences at the time absolutely HATED this film, expecting another "Star Wars" with Ford. It was only afterwards that it was heralded one of the greatest science-fiction movies ever made. 
Oh, yeah -
10. "Star Wars" (1977) Seemingly beloved by all, this George Lucas space fantasy created its own mythology and sent generations of fanboys flocking to the movies for more alien worlds and screen magic. Influencing virtually every film made afterwards, in essence creating the "event movie," "Star Wars" continues to enchant the child in all of us.
---
Copyright 2018 - Distributed by THE CALIFORNIA NETWORK
Pope Francis Prayer Intentions for APRIL 2018
For those who have Responsibility in Economic Matters.
That economists may have the courage to reject any economy of exclusion and know how to open new paths.
---
---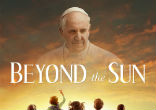 Inspirational Family Movie BEYOND THE SUN, from Andrea Iervolino and Monika Bacardi's AMBI Media Group and Featuring a Special Appearance ... continue reading
---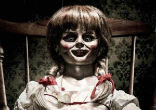 What children read, what they see on the screen, can inspire them toward greater faithfulness. Conversely, Father Robert warns, it can lead ... continue reading
---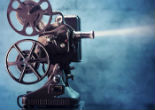 Ever felt like there is nothing worthwhile to watch? You might want to check out the Vatican's list of 'Some Important Films'.In 1995, Pope ... continue reading
---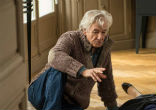 Desperate to remain relevant and make money, the movie industry is preparing to release a smutty film about lesbian nuns with mystical ... continue reading
---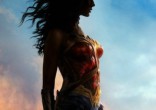 This summer some pretty amazing movies are going to hit theaters, so which ones are YOU excited about? LOS ANGELES, CA (Catholic Online) - ... continue reading
---