Iconic Star Wars actress dies at age 60 - Here's what you need to know
---
'However I go I want it reported that I drowned in moonlight, strangled by my own bra.'
Star Wars star, Carrie Fisher passed away following a cardiac arrest at the age of 60.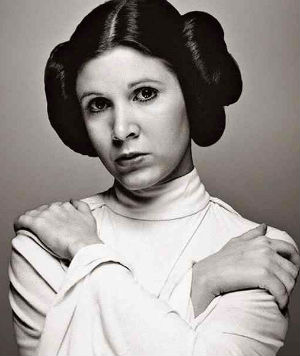 LOS ANGELES, CA (Catholic Online) - While aboard a plane traveling from London to Los Angeles on December 23, Fisher went into cardiac arrest. An in-flight EMT administered CPR and Fisher was rushed to the nearest hospital immediately upon landing, but the Princess Leia actress was already in critical condition.
Sources told TMZ that Fisher remained unconscious from the time she had the heart attack to the moment she passed away, four days later.
As the daughter of singer Eddie Fisher and actress Debbie Reynolds, Carrie Fisher was born Hollywood royalty on October 21, 1956.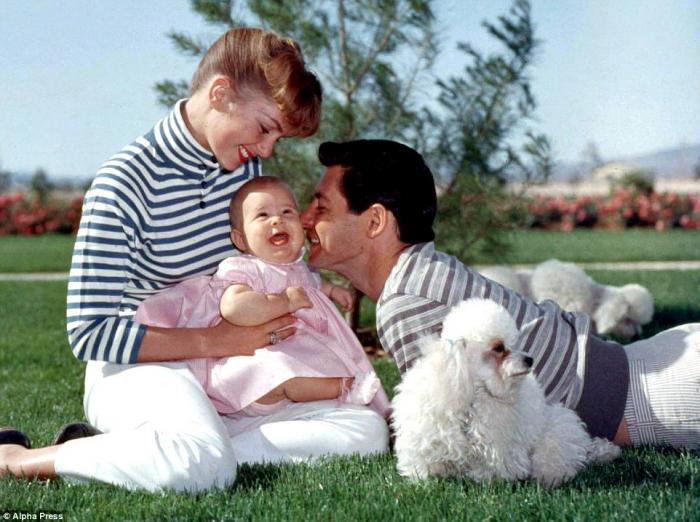 Carrie Fisher pictured as an infant with her parents, Eddie Fisher and Debbie Reynolds.
She went on to accept her career-defining role in George Lucas' original Star Wars trilogy in 1977 at just 19-years-old.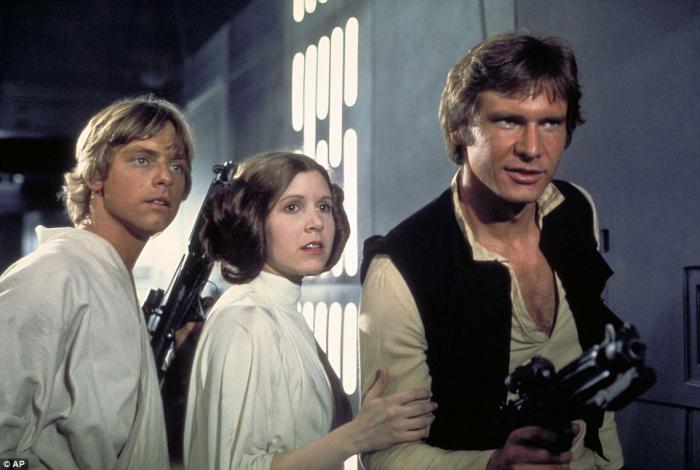 Carrie Fisher played Princess Leia in the original Star Wars trilogy, alongside Harrison Ford and Mark Hamill.
Although Fisher is best known for being Princess Leia, she played parts in other major films during the 1980s, including The Blues Brothers and Woody Allen's Hannah and Her Sisters.
Over the course of her life, the iconic actress publicly suffered from both a drug addiction and mental illness, which she wrote about in her memoir 'Wishful Drinking.'
"The most painful thing about returning to this dark planet is seeing the look of disappointment and hurt that these forays invariably put in the eyes of your loved ones," Fisher expressed once while addressing the drug addictions she's fought with since her 20's.
Fisher has opened up about the shame she felt for the way her problems affected the life of her daughter, actress Billie Lourd.
Fisher used her experiences with addiction and her bipolar disease to advance a public discourse on the issues. Earlier this year, Harvard presented her with the Outstanding Achievement in Cultural Humanism for her "forthright activism and outspokenness about addiction, mental illness, and agnosticism have advanced public discourse on these issues with creativity and empathy."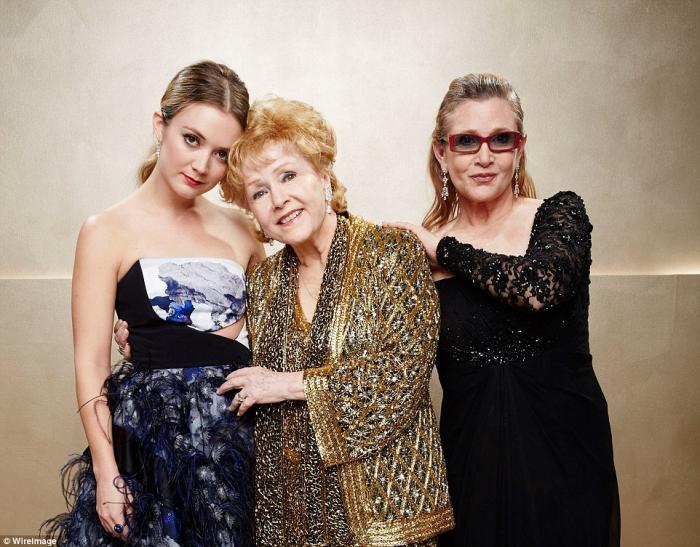 Carrie Fisher is survived by her daughter, Billie Lourd and mother, Debbie Reynolds.
Carrie Fisher is survived by her daughter; her brother, Todd Fisher; half-sisters Tricia and Joely Fisher; and her mother.
In Wishful Drinking, Fisher declared she had only one request for her obituary ... "However I go I want it reported that I drowned in moonlight, strangled by my own bra."
---
The California Network is the Next Wave in delivery of information and entertainment on pop culture, social trends, lifestyle, entertainment, news, politics and economics. We are hyper-focused on one audience, YOU, the connected generation. JOIN US AS WE REDEFINE AND REVOLUTIONIZE THE EVER-CHANGING MEDIA LANDSCAPE.
---
---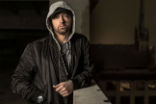 After an abortion,men and women can experience deep feelings of sadness and emptiness, suicidal thoughts, dreams of the aborted child, ... continue reading
---

You may have seen them online, in a novelty store, on even in a friend's home. They look like candles dedicated to the Catholic saints, but ... continue reading
---

Family man, comedian and filmmaker, Jerry Lewis died on Sunday at his home in Las Vegas, surrounded by loved ones. He was 91. LOS ANGELES, ... continue reading
---

Kim Kardashian may be one of the most famous American celebrities, and she is worth a fortune. That's why it's baffling she would desecrate ... continue reading
---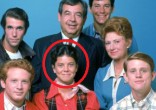 Erin Moran, the beautiful actress best known for her role as Joanie Cunningham in "Happy Days" has passed away at only 56-years-old. LOS ... continue reading
---