Bl. Louise Therese de Montaignac de Chauvance
Short Cuts
Author and Publisher - Catholic Online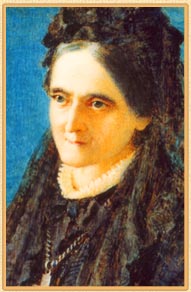 Facts
Birth: 1821
Death: 1885
Beatified By: Pope John Paul II
---
Louise-Therese de de Montaignac Chauvance was a founder of the Congregation of the Oblates of the Sacred Heart of Jesus.
Louise-Therese was of a noble French family, she studied at the Faithful Companions of Jesus College and later at the Paris des Oiseaux, held by Canonesses of St. Augustine of the Congregation of Our Lady.
Gave rise to numerous works for the sustenance to the poor churches, assistance to orphans and support for priestly vocations. Louise-Therese was affected by a disease which affected her legs, and inturn was bedridden for many years.
---