Bl. Jacobo Kyushei Gorobioye Tomonaga
Short Cuts
Author and Publisher - Catholic Online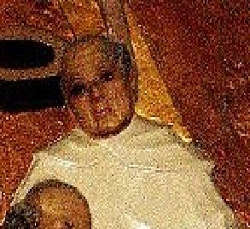 Facts
Feastday:
September 28
Birth: 1582
Death: 1633
Beatified By: 18 February 1981, Manila, Philippines by Pope John Paul II
Canonized By: 18 October 1987, St. Peter's Basilica, Vatican City by Pope John Paul II
---
Saint Fr. Jacobo Kyushei Gorobioye Tomonaga de Santa María (c. 1582 - August 17, 1633) was born in Kyudetsu, Japan. In his youth, he dedicated himself to the catechism apostolate. After 1614, he came to Manila and, aspiring to greater perfection, he besought reception into the Dominican Order. His request was granted. Ordained priest in 1626 he returned to his native country in 1632, risking his life for the service of God and the conversion of souls. After one year of difficult apostolate in the midst of dangers, privations and sufferings, his hiding place was discovered by the authorities through the revelations of his own catechist, Miguel Kurobioye. Arrested in July 1633, he was put to the torture of the gallows and the pit on August 15, 1633; expiring after two days of agony. His body was cremated and the ashes thrown into the sea.
---
---
More Saints
---
---
---
---
---
---
---
---
---
---
---
---
---
---
---
---
---
---