Bl. Andrea Carlo Ferrari
Short Cuts
Author and Publisher - Catholic Online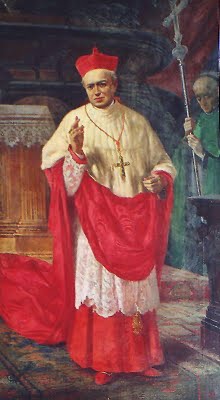 Facts
Feastday:
February 1
Birth: 1850
Death: 1921
Beatified By: on May 10, 1987 by Pope John Paul II
---
Andrea Carlo Ferrari was a Cardinal of the Roman Catholic Church who served as Archbishop of Milan.
Andrea Ferrari was born in Lalatta, Parma. He was educated at the Seminary. He was ordained to the priesthood on 20 December 1873 in Parma. He worked in the diocese of Parma from 1874 until 1890.
He served as vice-rector of its seminary and professor of physics and mathematics in 1875 and was its rector in 1877. He was professor of fundamental theology, ecclesiastical history and moral theology at the seminary in 1878.
---