Gina - Angel Stories
By: Margaret Quigley
Location: Germantown Maryland USA
My daughter was out late at night driving her car back to her apartment. She goes to school in West Virgina and the roads can get pretty bad. Her car slide off the road and down an imbankment where it wedged inbetween a crevice.She has no memory or the actual crash, but the next thing she does remember is two men pulling her up and out of the car by her arms. They made sure she was alright and walked her home, which was around the curve. She asked them where they had come from or where they were going because this road is not the kind of road you walk on. Besides, it was 4 am and freezing out! They said they were just taking a walk. She never got their names and has never seen them again.

The next day when she and a friend when back to the accident site, they were amazed at the steepness and inaccessability of the area. My daughter , who was never particularly religous, turned to her friend and said "I think those guys were my guardian angels".


---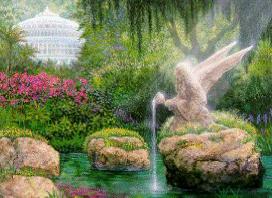 Some may never see with earthly eyes these heavenly beings or know that they exist. Many are unaware of the numerous ways they have protected and guided us. We would like to share with you the stories of people who take pleasure in expressing how real angels are.
---
More Saints
---
---
---
---
---
---
---
---
---
---
---
---
---
---
---
---
---
---