Wings of love - Angel Stories
By: Mike Fisher
Location: Roscommon Michigan USA
There is an old saying that "in the night death , a listening love will hear the rustle of wings". True!
My Father had heart problems for about twenty years. In 1989 on a warm August night in northern Michigan my Father suffered his last of a long series of heart attacks.

My Mother and Father were visiting me at their cabin in northern Michigan.For some reason I slept on the couch that night. At around 2-3 a.m. I was awaken by my Dad sitting in a chair next to the couch. I Asked if he was alright and he said he couldn't get enough breath. I woke my mom and we rushed him to the hospital, a twenty minute drive from the cabin.The road was a two lane rural road through a forested area ,it was very dark.After about 10 minutes driving at about 70mph. I heard the sound of wings , it sounded like a large bird, my mom heard it too.So noticeable I abruptly slowed the car down. I was worried I might hit an owl I thought.
My Dad toppled over onto me and took his last breath,I moved him backover to the passenger side while still driving. We got him to the hospital but there was already too much damage to the heart from previous heart attacks.The Dr. and hospital staff did all they could . My dad had died.With my mom on the sad ride home we talked of my dad's and our lives.It wasn't for a few years later it dawned on me that when owls fly you can't hear their wings ?



---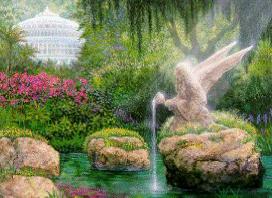 Some may never see with earthly eyes these heavenly beings or know that they exist. Many are unaware of the numerous ways they have protected and guided us. We would like to share with you the stories of people who take pleasure in expressing how real angels are.
---
More Saints
---
---
---
---
---
---
---
---
---
---
---
---
---
---
---
---
---
---