Supportive Hug - Angel Stories
By: Debbie Schmidtke
Location: Dearborn Heights MI USA
It was 2 weeks before I took the Nursing exam in Pasadena CA when I heard the news that my Grandmother had a Heart attack and passed away in Michigan. I needed to go home to be with my family and pay respects to my grandmother. I stayed home for a week and then went back to CA, 3 days before the State Board Exams.

As I sat there on the very first day of testing - I was a nervous wreck. I think the anxiety of the testing, as well as all the emotions of losing a Grandparent- that I could not wait to move back home to see, was too much. So I closed my eyes and said a little prayer. At that time I felt this warm arm come around my shoulders and rest there.

I slowly opened my eyes to thank, who I thought would be the monitors walking the floors, and no one was there. Although this caught me off guard - it was very comforting to believe that my grandmother or other guardian angel was with me at that time.


I passed the boards and think of this moment often.


---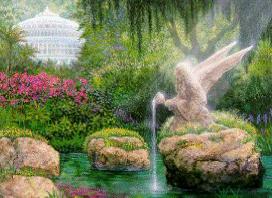 Some may never see with earthly eyes these heavenly beings or know that they exist. Many are unaware of the numerous ways they have protected and guided us. We would like to share with you the stories of people who take pleasure in expressing how real angels are.
---
More Saints
---
---
---
---
---
---
---
---
---
---
---
---
---
---
---
---