Messages from Angels - Angel Stories
By: Marie Sanchez
Location: Gustine CA USA
When I was growing up, my life wasn't all that great. I been through abuse and my family didn't treat me that well. I went through alot of emotionally anger, and frustations. I just wanted to be in peace.


Time went by, and I got married. My husband was very into the church. I started getting into my faith again. One day I happened to go to a Book store and found a book of Archangel Michael. A book of Angels. I started invoking the Angels.

By surprise, I started to hear messages from my Angels. The one thing they told me that I will never forget is" Forgive the person, not the action" and "We will always be here for you, so don't ever feel that you are not worth it, we love you unconditionally". "We are happy that you found the path to our guidance".

My angels send me messages when I'am alone or when I'am ready to go to sleep. I hear music and Chimes outside my window. Archangel Michael has been my protector, my spirit guide, and my consuelor. My life has improved so much ever since I invoked upon my Angels. They have helped in my everyday life. I feel happy that now I don't feel alone.


---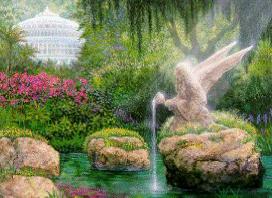 Some may never see with earthly eyes these heavenly beings or know that they exist. Many are unaware of the numerous ways they have protected and guided us. We would like to share with you the stories of people who take pleasure in expressing how real angels are.
---
More Saints
---
---
---
---
---
---
---
---
---
---
---
---
---
---
---
---
---