Last chance - Angel Stories
By: Kyle Gilmore
Location: Bellevue Wa USA
I was going thru a very rough part of life coming off of a divorce,I was drinking alcohol into oblivion everyday and really hoping i didnt wake up the next morning.this was going on and off for about 2 years when my experience happened.


My mother would always point out to me when i was young that i had multiple guardian angles.

She would read things such as my birthday being in aline with the day we reckognize the transfiguration of christ.she would always tell me i was special.


I have lived life as a very toubled kid and adult,i was always looking for the why in everything.


at the end days of my self destructive drinking,i was in my room trying to sleep when all of a sudden i was somewhere else.it was very dark and i knew there were "things" around me.as i focused more i realized there were a few angeles lying around me in different states,i think they were dead.


i looked up and saw one angel and he was beat up pretty bad but still had his sword out,he turned to me and said "we could win if you would only help"


briefly i realized that there were demons surrounding us,then i woke up.


I dont know what this really was,but i do know it motivated me to stop drinking and to strive to become a spiritualy clean person.



---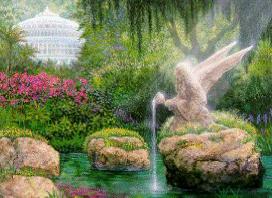 Some may never see with earthly eyes these heavenly beings or know that they exist. Many are unaware of the numerous ways they have protected and guided us. We would like to share with you the stories of people who take pleasure in expressing how real angels are.
---
More Saints
---
---
---
---
---
---
---
---
---
---
---
---
---
---
---
---