The Love of Christ - Angel Stories
By: j.t.
Sometime around 1980, in the spring or summer, my wife, two year old son and myself were going northbound on a state highway in a red ford pickup truck. The reason was that we were going back to haul some furniture, since we were moving. As I was driving, I saw a southbound semi-truck coming toward us and a small camper behind it.
Suddenly, I was given information in my mind that the camper was going to pass as if they did not see me coming.
That would have been a head on collision. Also, I was given the information that I could drive on the shoulder of the road without any concern of any obstructions and that it would be safe to do so. This occurred instantly. No sooner than I received this information, the semi-truck and camper was upon us. Sure enough, the camper came out around to pass the semi,
as if they did not see us. As I pulled over to the shoulder of the road to avoid a head on collision, the camper was in my lane, passing the semi.
But that was not all; as this occurred, I could see, in my mind, angels and the Christ swirling around the pickup truck I was driving, as if they were protecting us. Also, I greatly sensed a love beyond any love I experienced in my life. That love was a love I desired to have again for it was the love of the Christ.
There is no greater love than that of the Christ for which I experienced.
It was beautiful.
---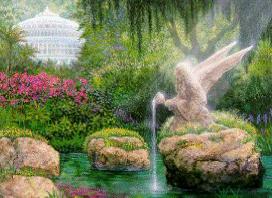 Some may never see with earthly eyes these heavenly beings or know that they exist. Many are unaware of the numerous ways they have protected and guided us. We would like to share with you the stories of people who take pleasure in expressing how real angels are.
---
More Saints
---
---
---
---
---
---
---
---
---
---
---
---
---
---
---
---
---
---