Touch of a hand - Angel Stories
By: Therese Scott
a few years ago 2005 i was at an evangelization summerschool in Bathurst.
early one morning (around 4 am) i got up an went and sat in the chapel on the floor, with stuff on my mind.
i fell asleep infront of the tabernacel, around an hour and a half later i woke sudenly feeling a hand having been placed on my shoulder an someone say "thankyou Therese" when i looked around no one was there.
i fell asleep again, waking moments before one of the priests was to say mass unexpectantly, before he had to leave.
---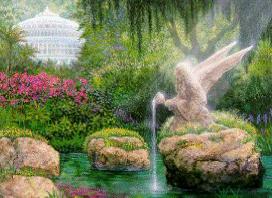 Some may never see with earthly eyes these heavenly beings or know that they exist. Many are unaware of the numerous ways they have protected and guided us. We would like to share with you the stories of people who take pleasure in expressing how real angels are.
---
More Saints
---
---
---
---
---
---
---
---
---
---
---
---
---
---
---
---
---
---