Angelic Eyes - Angel Stories
By: Daniel M.
Location: Bloomingdale, IL USA
One day i was bored and my mom had lit a candle. So i started dropping things into the flame, the candle was tall and it was in a glass cylinder. then i dropped a couple matches in and a bigger flame came up so i thought it was cool the glass wasnt burning so it was bigger and i dont know why i let it go that long but the glass exploded with big and little shards sooting everywhere. and i am sure that thanks to my guardian angel, my face or body was not cut , my eyes were not blinded by the glass and i wasnt harmed at all. to this day i really remember that my guardian angel is always with me and i say that prayer to the guardian angel every day.
---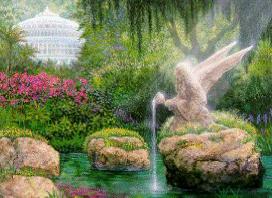 Some may never see with earthly eyes these heavenly beings or know that they exist. Many are unaware of the numerous ways they have protected and guided us. We would like to share with you the stories of people who take pleasure in expressing how real angels are.
---
More Saints
---
---
---
---
---
---
---
---
---
---
---
---
---
---
---
---
---
---