In the hands of my Guardian Angel - Angel Stories
By: Abiola Adelakun
Location: Boston, MA USA
In my young age in elementary school, my neighbor and I were coming from school going home. We were about to enter the bus; when I found out that I lost the bus fare, which was given to me by my mother for all to take the bus because she could not come to pick us up that very day. I don't know how or where I misplace the money. And we could not get home without the bus fare. Standing at the bus stop, I started to cry suddenly a man came from nowhere came behind me holding a bible and wearing a white shirt and black pants. Not even asking me what happen, he gave the money right way and left as I turn to say or look at him. He vanished. God is with us everyday and he hears our cry for help.


Another one that happen in 1980s, there was a day I was sitting at the fence way playing with my friends where parent park their car to pick their children in school. Also waiting for mother to pick me up. Suddenly women driving towards me climb one of my legs and moving the car. I did not know that the car climbs me, until the woman came down starting shaking and touching my leg. She asked me " are u ok." I said to her "am fine" I started to look at her. Is she ok or what? To my surprise I didn't know or feel any pain that a car climb one of my leg till today. God is a Great God.
---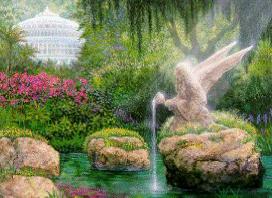 Some may never see with earthly eyes these heavenly beings or know that they exist. Many are unaware of the numerous ways they have protected and guided us. We would like to share with you the stories of people who take pleasure in expressing how real angels are.
---
More Saints
---
---
---
---
---
---
---
---
---
---
---
---
---
---
---
---
---
---