My Mom's Nurse - Angel Stories
By: Linda Driskill
Location: Maylene, AL USA
While in Sears shopping with my sister and brother-in-law, my 88-year old Mother tripped over the metal rod that holds clothes on a rack and cut her foot. My sister paniced and hurried to a sales\' station to ask for security and help for our Mother. Exasperated by the amount of time that had lapsed with no assistance, she returned to where she had left my brother-in-law and Mother. Surprisingly, there was my Mother sitting on a chair and a lady kneeling down in front of her wrapping her foot with a bandage. My sister ask if she worked at Sears. No response. My sister ask if Security had sent her. No response. The lady seemed to not hear my sister, but stayed focus on the attention and medical help she was providing my Mother. A sales clerk came up behind my sister and ask what she needed. As she turned to talk to the man, she told him everything was okay as someone from Sears (she thought) was helping. But, when she turned around, the lady was gone. She s!
eemed to vanish without my Mother or brother-in-law even knowing where she went. They said she came up to them with the chair, and motioned for Mother to sit, and then began attending to her injury. A report was required to be completed and Sears insisted Mother go to an emergency room. Not surprisingly, when she arrived at the emergency room and saw the doctor, he ask who had bandaged her foot as obviously, it was someone with medical training as it was done perfectly. There isn\'t a doubt in any of our minds that Mother was in the care of an angel, and of course, the care was perfect.
---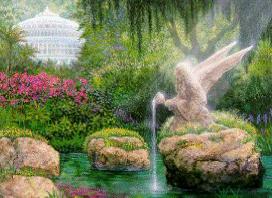 Some may never see with earthly eyes these heavenly beings or know that they exist. Many are unaware of the numerous ways they have protected and guided us. We would like to share with you the stories of people who take pleasure in expressing how real angels are.
---
More Saints
---
---
---
---
---
---
---
---
---
---
---
---
---
---
---
---
---
---