Don't See and Believe - Angel Stories
By: Billy Cokit
Location: Mississauga, Toronto Canada
I was hiking with my friends Tom and Daniel up a mountain. My friends and I always took risks and made a meeting each week about what dangerous stunt we should do next.


It was Tom's idea to go hiking, so we searched for the best mountain we could find to climb. No luck finding one as big as Mount Everest, but we still found one a good one 1626 metres high.


The mountain was orange rock and quite challenging to hold onto, my friends and I ONLY used our hands when climbing. It was helpful that there were little jagged rocks sticking out of the mountain that we could hold onto.


After climbing about 1000 metres, we all took out our water bottles from our bags and drank while we stood on the little jagged rocks. They were thin so we had to stand on one foot.


I was concetrating so much on my drinking that I did not notice my weight pushing me down. I was falling from the sky 1000 metres up until my body started to stop little by little and float. I was back up the mountain, but Tom and Daniel never noticed what had happened.


You did not have to see to believe. Because even though I didn\'t see the angel, I know it was there. I just know it.
---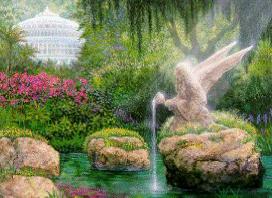 Some may never see with earthly eyes these heavenly beings or know that they exist. Many are unaware of the numerous ways they have protected and guided us. We would like to share with you the stories of people who take pleasure in expressing how real angels are.
---
More Saints
---
---
---
---
---
---
---
---
---
---
---
---
---
---
---
---
---
---