TIMOTHY - Angel Stories
By: RICHARD BURDITT JR
Location: JACKSONVILLE, FL USA
I WAS TAKING A BREAK DURING MY WIFES LABOR NEARING OUR BABIES BIRTH.SHE WAS IN LABOR FOR 15 HOURS AND I DECIDED TO MAKE A FAST EXIT AND GO HOME TO FEED OUR DOG.AT THE HOUSE SHORTLY AFTER FEEDING THE DOG, I LAY DOWN TO REST FOR A FEW MINUTES.I WILL NEVER FORGET WHAT TRANSPIRED.I WAS RELAXING WHEN A STRONG VOICE CAME INTO MY CONSCIENCE SAYING
"YOUR SON IS ENTERING THE WORLD" THAT MY SEEM COINCIDENTAL TO MOST YET 2 SECONDS LATER THE PHONE RANG AND I LISTENED TO THE NURSE TELL ME THAT I WAS THE FATHER OF A BEAUTIFUL BABY BOY!


HIS BIRTHDAY IS IN JANUARY AND AS WE ARE APPROACHING HIS 9TH YEAR OF LIFE I BECOME MORE CONVICTED IN THE FAITH AND KNOW WHOLEHEARTEDLY I AM THE FATHER OF A SPECIAL BOY WHO ALWAYS HAS HIS ANGEL NEARBY.....
---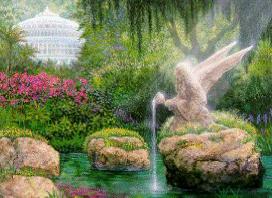 Some may never see with earthly eyes these heavenly beings or know that they exist. Many are unaware of the numerous ways they have protected and guided us. We would like to share with you the stories of people who take pleasure in expressing how real angels are.
---
More Saints
---
---
---
---
---
---
---
---
---
---
---
---
---
---
---
---