Angel Power - Angel Stories
By: Shirley Abuel
Location: San Pablo Laguna Philippines
One rainy Tuesday afternoon my husband and I went to a nearby town for some particular matter. The place we went to used to be a squatters area so the road was narrow and passable by only one vehicle at a time. The road is somewhat rough so everytime we go there, we make a detour going home because the road a little farther is much worse though it's a short cut going home. Because I was eager to home since myh daugther is alone in the house we went straight ahead. Reaching the middle of the road, we saw that repairs were done and it was better now, only a certain portion before reaching that road was somewhat muddy. We stopped for a while and considered going back rather than get stacked in the mud. But my husband insisted that we go straight ahead despite my vehement refusal. Off we went just to get STACKED in mud. Unknowlingly there was a pit and our front tires was caught. All efforts done to get away from the place was a failure and was already getting d!
ark and I wanted to cry because we know of no one and that place and my daughter is alone. I started to pray to our Lord and the ANGELS. I called them one by one and prayed really hard. I kept on praying for help and for Angels to come. After sone few minutes two men came, offered help but to no avail. Another few came, still failed. I kept on praying. All of a sudden a group of men came more than TEN of them making them almost TWENTY men at that time. I had never felt any fear that time. All they said was "NO PROBLEM. We will lift the front right side of your car to get that tire out of the pit". And THEY JUST DIS THAT. They came just knowing what the problem was. No questions asked. So we were out out of the muddy road. Before we left, I offered them financial consideration but they refused it and told me if I pay them they return the car to the mud. That they came because they wanted to help. I was so thankful considering the house in that place was only few. I knew they were ANGELS heaven sent to me because I called on them. Until up to this time, I ask for their help from the smallest to the biggest favors. Believe in Angels, they are REAL and had helped me a lot of times.

---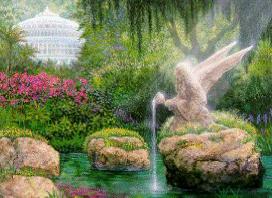 Some may never see with earthly eyes these heavenly beings or know that they exist. Many are unaware of the numerous ways they have protected and guided us. We would like to share with you the stories of people who take pleasure in expressing how real angels are.
---
More Saints
---
---
---
---
---
---
---
---
---
---
---
---
---
---
---
---
---
---