An Angel on the Way Home - Angel Stories
By: Zehry Galingan
I was rushing home from a business venture. It was really far from home, like 2-3 hours. So I guess I was tired and my reflexes were slow. I noticed that a few cars were not slowing down when I was trying to cross the road. Being the impatient person I am, I tried crossing. But there was this guy that stopped me from doing do. He grabbed my hand and tried to shield me from the incoming traffic.

Normally after being able to save a girl, guys ask for their number. But this was different. I just said thanks while he just smiled and went on his way. I wasn't used to getting that reaction. Guys really ask for my number because I'm naturally friendly. But it was really strange, he didn't ask for anything in return. He just boarded another bus and left, while I just thanked him and went on my way. I really thought that it was an angel sent by God. I still kept thinking why would anyone try to save me? I mean, I'm not that great or anything. I'm just an ordinary person trying to be extraordinary. I someday hope to be like that angel. Someone who's able to be there when they're needed.
---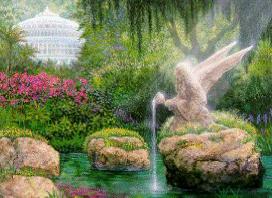 Some may never see with earthly eyes these heavenly beings or know that they exist. Many are unaware of the numerous ways they have protected and guided us. We would like to share with you the stories of people who take pleasure in expressing how real angels are.
---
More Saints
---
---
---
---
---
---
---
---
---
---
---
---
---
---
---
---
---
---