Life on Mars? NASA set to make big announcement
---
NASA Curiosity rover team has called a press conference.
NASA is set to make a major announcement today. The announcement is related to the Curiosity Mars rover, which has been seeking evidence for life since its arrival on the planet in 2012.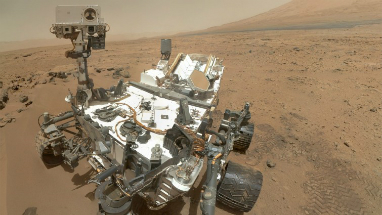 A selfie from the Curiosity rover. Curiosity looks small but is actually the size of a compact car. Fun Fact: Mars is the only planet inhabited entirely by robots.
LOS ANGELES, CA (California Network) - NASA is about to announce what they say is a "major discovery" on Mars. The discovery is thought to be a product of the Curiosity rover mission which has studied the surface of Mars in detail since 2012. 
The Curiosity mission was expected to last for two years, but the rover has since outlived its design specifications and NASA has extended its mission indefinitely. The rover moves slowly and deliberately, navigating around rocks to reach places where NASA scientists want to take a closer look. A suite of equipment including a drill, a laser, and the ability to perform basic science experiments on soil samples allows NASA to look for the telltale markers of life. 
Curiosity's primary goal has been to detect water and the conditions necessary for life. There is no more debate whether liquid water once flowed on Mars. There is abundant evidence that it once did, and in some places, it may still flow during summer seasons. It has also been confirmed that Mars has large quantities of ice under the surface. 
Water is considered an essential ingredient for life, but it is not the only ingredient. In order for life to exist, there needs to be carbon, hydrogen, nitrogen, oxygen, phosphorus, and sulfur. A few forms of life can substitute selenium or even arsenic for sulfur. 
These elements are relatively abundant in the universe, but they must be chained together correctly to form RNA or DNA. Scientists don't know if this is impossible in nature, or difficult, or even easy and natural. So far, scientists have not been able to create life spontaneously in a laboratory. 
If NASA has found the proper chains of molecules in the soil to indicate life, or the possibility or life, such a discovery would be considered major. 
At this time, NASA has not indicated whether or not such a discovery has been made, or if the announcement is related to the search for life. However, given Curiosity's mission, it is a valid assumption. 
Mars is of tremendous interest to scientists because it is the one planet closest to Earth in terms of atmosphere and temperature. It is the only other planet in the solar system where liquid water can exist on the surface. Its massive stores of subsurface ice could be used to provide breathable air and drinkable water for future visitors or residents. Most visionaries imagine humanity colonizing Mars in the future. 
Several national governments and private firms have plans to send people to Mars within the next decade or so. Those plans will probably succeed, but it is unclear when. In order to get humans to Mars, several technical challenges need to be solved. Many more need to be solved to get people back safely to Earth. So far, almost half of the missions dispatched from Earth to Mars have failed for one reason or another. 
---
Copyright 2018 - Distributed by THE CALIFORNIA NETWORK
Pope Francis Prayer Intentions for July 2018
Priests and their Pastoral Ministry.
That priests, who experience fatigue and loneliness in their pastoral work, may find help and comfort in their intimacy with the Lord and in their friendship with their brother priests.
---
---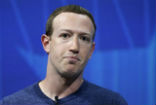 Facebook stock plunged yesterday on a poor report to Wall Street. The company's stock fell almost 20 percent, wiping out almost $150 ... continue reading
---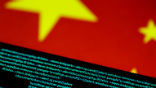 Someone in China has just used blockchain technology to evade censorship, and the implications are staggering. Just as the printing press ... continue reading
---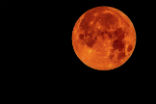 The longest eclipse of the 21st century will occur on the night of July 28, 2018. The eclipse will last for a minute shy of 4 hours, and ... continue reading
---

Rich people stay rich by figuring out before the rest of us what will happen next. This is why futurists often look at what rich people are ... continue reading
---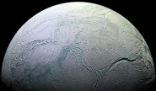 Scientists are excited over the discovery of complex organic molecules on Enceladus. Here is what the discovery is and what it means for ... continue reading
---