Scientists discover hobbits are real, but they're not related to us
---
Flores hobbits are a distant cousin to humans, and not in our lineage.
A diminutive species of hominid, known as a "hobbit" lived in Indonesia some two to 1.5 million years ago.  New research suggests they were not human at all, but an offshoot of a more primitive hominid that previously believed. The work underscores how the tree of human evolutionary history is commonly pruned.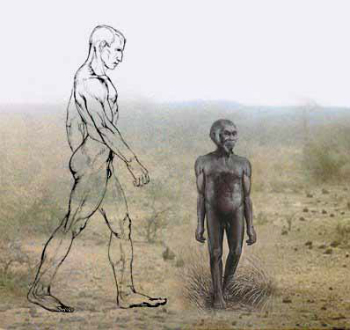 A hobbit man compared to a modern human.
LOS ANGELES, CA (California Network) -- Scientists researching the "Flores Hobbits" of prehistoric Indonesia have discovered the species is much older than previously believed. They lived in the region at the same time as Homo Habilis (Handy Man), one of the first species of hominids to develop tools.  The Flores Hobbits may have also been one of the first species of humans to leave Africa.
Scientists performed a comprehensive review of the bones and other information about the Flores Hobbits. Originally, it was believed that they evolved from the Homo Erectus (Upright Man), a more modern form of hominid that was initially named known for its upright walking. But the hobbits are older than Homo Erectus.
Instead, they appear to correlate with Homo Habilis, a more primitive species of hominid.
Where these creatures fall on the evolutionary tree matters. According to the Theory of Human Evolution, humans evolved by natural selection from pre-human ancestors known as hominids. As our ancestors developed, they gave rise to other species, basically human cousins, which eventually went extinct. The last of these human cousins were the Neanderthals, which went extinct just 40,000 years ago.
To make the picture of human evolution complete, scientists seek to learn which hominids are direct ancestors and which are cousins. Placing each hominid on its correct place on the evolutionary tree, therefore, makes a difference.
The exercise is confused by the general rarity of the fossils, their often incomplete nature, and the fact that every example of a hominid is still unique, with each being an example of transition in evolution. There are no clear breaks between generations, but rather slow, gradual changes that took thousands to millions of years to become evident.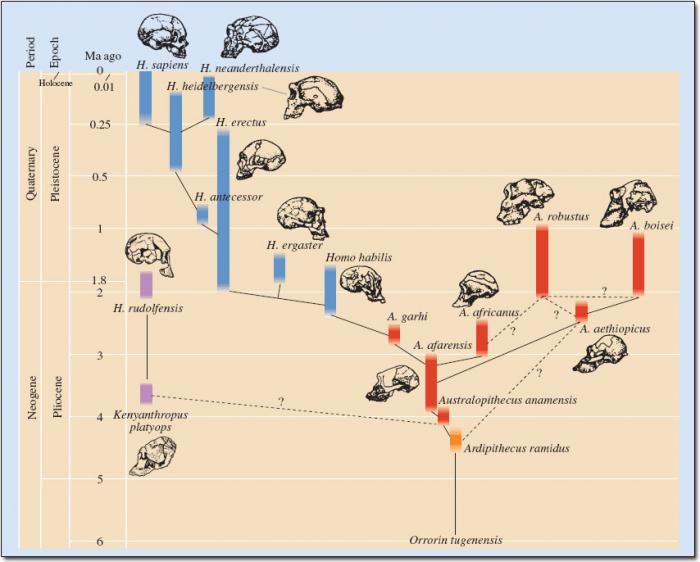 The human evolutionary tree.
If the Hobbits date to around 2 million years ago, then it is likely they evolved in Africa and could have been among the first to leave the continent. Following the coasts, they almost certainly made their way to Indonesia, taking many generations to complete the journey. They would have arrived in Indonesia by land, as sea levels were lower during these times.
The Hobbits would have looked human-like in appearance, but you would know they are different at a glance. They were short, only a few feet tall. This was the result of their short legs. We see something similar in the chimpanzee. They also had big feet. Their shoulders drooped, and their faces were held forward, also like chimps.
Each of these features would have had a practical use to the hobbits, helping them to survive in their prehistoric environment. However, they went extinct for reasons unknown.
The Theory of Human Evolution is one of the most widely disputed topics in history. However, he vast majority of scientists support it. In fact, it is one of the few areas of science where the consensus is nearly universal. Non-scientists often dispute the theory because it appears to contradict the story of creation in the Bible. Still, many Christians argue that the story of the creation ought to be taken figuratively, which allows room for the science within the realm of belief.
---
Copyright 2018 - Distributed by THE CALIFORNIA NETWORK
Pope Francis Prayer Intentions for FEBRUARY 2018
Say 'No' to Corruption.
That those who have material, political or spiritual power may resist any lure of corruption.
---
---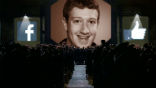 Facebook has been caught in two new scandals, both with political implications. Unbeknownst to millions of users, Facebook has been quietly ... continue reading
---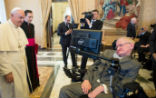 The death of Stephen Hawking this week prompted a leading Catholic scientist to reflect on the life of the famed physicist, including his ... continue reading
---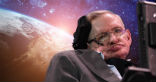 Famed physicist Stephen Hawking has died peacefully in Cambridge, age 76. The physicist was famous for his groundbreaking work in the field ... continue reading
---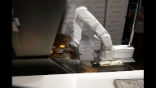 A burger-flipping robot has started work in California, likely to be the first of many millions to come. The machines will reduce the need ... continue reading
---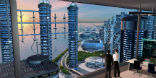 Just ten years ago the first smartphone was introduced by Apple. For the first two years, they were expensive novelties. Then, the android ... continue reading
---