World renown scientist says he has found proof of God! We may be living the the 'Matrix'
---
The universe has been designed by an intelligence.
The more scientists study the universe, the closer they seem to come to God. Now, a highly respected scientist believes he has found evidence for God in his work, and says that the universe is no accident.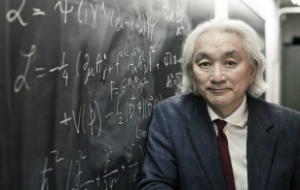 Michao Kaku believes the universe is designed, and he has the proof.
LOS ANGELES, CA (Catholic Online) - Michio Kaku believes he has found evidence for God in his work. Kaku is a well respected scientist, who has helped pioneer String Theory of the universe, the idea that the universe is formed by many different dimensions of space and time.
String Theory is very complex and requires a significant background in physics to explain, but it is favored by many scientists because it succinctly answers many of the questions they have about the universe. Still, it does not provide a complete, satisfying equation for why the universe is as it is.

The problem with physics is that laws which explain why the universe works as it does on the macro level, do not apply at the micro level. Einstein's physics and quantum physics, have a gap between their explanations that scientists cannot yet explain. For example, why is it that tiny quantum particles can pop into and out of existence from nothing? String theory attempts to provide an answer to this question.
While working on String Theory, Kaku, discovered what he sees as evidence that the universe was created by an intelligence, rather than merely formed by random forces. He suggests he can explain it by what he calls, "primitive semi-radius tachyons." We do not yet have a succinct explanation of this idea from Kaku, other than he's referring to tachyons, which are theoretical particles that unbind particles from one another.
Without getting into the physics, Kaku concludes that we live in a Matrix-style universe, created by an intelligence.
"I have concluded that we are in a world made by rules created by an intelligence", he said. "Believe me, everything that we call chance today won't make sense anymore. To me it is clear that we exists in a plan which is governed by rules that were created, shaped by a universal intelligence and not by chance."
So does this mean Kaku now believes in God? Yes and no. Nowhere does he endorse an particular religious philosophy. Instead, he may be referring to Spinosa's God, a sort of deification of the laws of the universe themselves.  Einstein came to a similar conclusion.
Of course, as Catholics we believe firmly that we have been given additional instruction and information about who we are, our place in the universe, and our purpose. We believe in the God of our ancestors, written of in the Bible. And we believe seeing with the eye of faith, not science alone.
It is reassuring to see as scientists delve deeper into the mysteries of the universe, they are encountering God. It is a confirmation for us, that our faith is not in vain, and that perhaps someday at the end of all the science and research, there is a singular discovery that awaits all humanity, God Himself.
---
Copyright 2018 - Distributed by THE CALIFORNIA NETWORK
Pope Francis Prayer Intentions for July 2018
Priests and their Pastoral Ministry.
That priests, who experience fatigue and loneliness in their pastoral work, may find help and comfort in their intimacy with the Lord and in their friendship with their brother priests.
---
---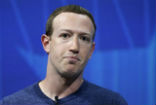 Facebook stock plunged yesterday on a poor report to Wall Street. The company's stock fell almost 20 percent, wiping out almost $150 ... continue reading
---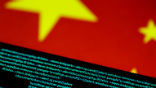 Someone in China has just used blockchain technology to evade censorship, and the implications are staggering. Just as the printing press ... continue reading
---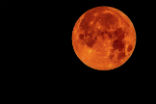 The longest eclipse of the 21st century will occur on the night of July 28, 2018. The eclipse will last for a minute shy of 4 hours, and ... continue reading
---

Rich people stay rich by figuring out before the rest of us what will happen next. This is why futurists often look at what rich people are ... continue reading
---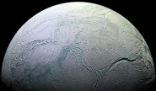 Scientists are excited over the discovery of complex organic molecules on Enceladus. Here is what the discovery is and what it means for ... continue reading
---