Hoy es la fiesta de los santos padres de Santa Teresita de Lisieux
---
San Luis Martin y Santa Celia Guerin, padres de Santa Teresita de Lisieux, fueron el primer matrimonio en ser canonizado en una misma ceremonia en la historia de la Iglesia.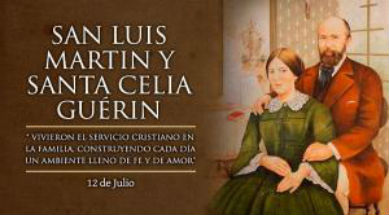 REDACCION CENTRAL (ACI Prensa) - "Los santos esposos (...) vivieron el servicio cristiano en la familia, construyendo cada dia un ambiente lleno de fe y de amor; y en este clima brotaron las vocaciones de las hijas, entre ellas Santa Teresa del Nino Jesus", dijo el Papa Francisco el 18 de octubre del 2015 durante la Misa de canonizacion.
La familia, despues de diecinueve anos de matrimonio, ante la crisis economica que afligia a Francia, queriendo garantizar bienestar y futuro a sus hijos, hallo la fuerza de dejar la ciudad francesa de Alençon y trasladarse a Lisieux.

Luis Martin trabajo como relojero y joyero, y Celia Guerin como pequena empresaria de un taller de bordado. Junto con sus cinco hijas, emplearon tiempo y dinero en ayudar a quienes tenian necesidad.
Luis Martin nacio en Burdeos (Francia) en 1823 y fallecio en Arnières-sur-Iton (Francia) en 1894. Mientras que Maria Celia Guerin nacio en San Saint-Denis-Sarthon (Francia) en 1831 y fallecio en Alençon (Francia) en 1877.
Ambos fueron personas devotas desde muy jovenes. Durante su juventud y antes de conocerse, Maria Celia quiso llevar una vida religiosa en el monasterio de las Hijas de la Caridad de San Vicente de Paul, mientras que Luis Martin sintio el mismo deseo de consagrar su vida a Dios y se dirigio al monasterio del Gran San Bernardo.
Ninguno fue aceptado puesto que Dios tenia otro plan para ellos.
Los jovenes se conocieron y el entendimiento fue tan rapido que contrajeron matrimonio el 13 de julio de 1858, a solo tres meses de su primer encuentro.
Llevaron una vida matrimonial ejemplar: misa diaria, oracion personal y comunitaria, confesion frecuente, participacion en la vida parroquial.
De su union nacieron nueve hijos, cuatro de los cuales murieron prematuramente.
Entre las cinco hijas que sobrevivieron estaba Santa Teresita, la futura santa patrona de las misiones, que es una fuente preciosa para comprender la santidad de sus padres: educaban a sus hijas para ser buenas cristianas y ciudadanas honradas.
Al morir su esposa Celia en 1877, Luis se encontro solo para sacar adelante a su familia y sus hijas pequenas. Se traslado a Lisieux, donde residia el hermano de Celia; de este modo la tia Celina pudo cuidar de las hijas.
Entre 1882 y 1887 Luis acompano a tres de sus hijas al Carmelo. El sacrificio mayor fue separarse de Teresa, que entro en el Carmelo a los 15 anos e iniciaria su camino a la santidad.
Mas informacion de la vida de estos nuevos santos aqui:
Biografia de San Luis MartinBiografia de Santa Celia GuerinOracion a San Luis Martin y Santa Celia GuerinEspecial de San Luis Martin y Santa Celia Guerin 
---
Copyright 2018 - Distributed by THE CALIFORNIA NETWORK
Pope Francis Prayer Intentions for July 2018
Priests and their Pastoral Ministry.
That priests, who experience fatigue and loneliness in their pastoral work, may find help and comfort in their intimacy with the Lord and in their friendship with their brother priests.
---
---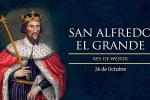 San Alfredo fue rey de Wessex, uno de los siete reinos principales que precedieron al reino de Inglaterra. Se hizo celebre por defender su ... continue reading
---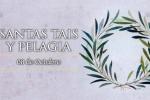 Las Santas Tais y Pelagia fueron dos mujeres pecadoras que se arrepintieron, encontraron la misericordia de Dios y se volvieron penitentes. ... continue reading
---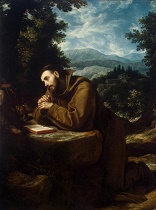 There is so much to write about in this marvelous account of the life of one of my own personal heroes, the saint whose witness led me ... continue reading
---

Though I am not strong enough to hold the suffering souls in my arms and carry them home, I can do one thing: I can pray for the ... continue reading
---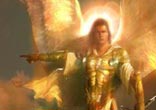 The Catechism of the Catholic Church informs us - The existence of the spiritual, non-corporeal beings that Sacred Scripture usually calls ... continue reading
---