Alabama challenges Roe v. Wade with lifesaving abortion ban
---
Ban will end abortion in Alabama, and will challenge Roe v. Wade.
The Alabama House of Representatives has passed an abortion bill that would prosecute doctors who perform abortions. Doctors could face between 10 to 99 years in prison. The bill does not ban abortion itself, and it does not prosecute those who procure abortions. However, the effect of the bill will be a virtual ban since few or no doctors will risk prosecution to perform one.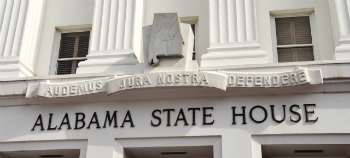 Alabama is prepared to challenge Roe v. Wade.
LOS ANGELES, CA (Catholic Online) - Abortion is a great moral evil, and a scourge upon modern civilization. It causes the death of an unborn child in the first and only home they have, within the mother's womb. By every metric, human life begins at conception, therefore abortion is the killing of a human being. 
Arguments, such as bodily autonomy, ignore the humanity and autonomy of the child who is innocent of all guilt and harm. Therefore, despite the emotional outbursts and cries of the political left, the only moral choice is to ban the practice of abortion. We cannot claim to live in a society that respects human rights, equality, and life, unless we respect all life, including [especially!] the life of the unborn, which is voiceless and helpless. 
This is why, despite modern trends, abortion must be outlawed. The outlawing of abortion has been cited as anti-woman, yet what could be more 'anti-woman' than killing women before they have a chance at life or a voice to speak for themselves? 
It is acknowledged that there are difficult circumstances under which women become pregnant. But the penalty for those circumstances ought to be imposed upon the perpetrator, not a child. Children can be placed for adoption. And those who keep their children never regret the decision, once they have the opportunity to hold their baby for the first time. 
The Alabama legislature has crafted and passed a law they believe stands a chance before the Supreme Court. Previously, most attempts to restrict abortion have all failed. Even well-meaning attempts to simply improve safety in abortion clinics have failed, mostly on ideological grounds. 
The law makes it a class A felony in Alabama to perform an abortion. It acknowledges that the unborn child is a human person (what else?). It punishes abortion the same as any other murder. 
The law contains no exceptions. The intention is to keep the law "clean" so it can better challenge Roe v. Wade. 
Challenges to the law are expected. 
---
Copyright 2019 - Distributed by THE CALIFORNIA NETWORK
Pope Francis Prayer Intentions for January 2019
Young People and the Example of Mary.
That young people, especially in Latin America, follow the example of Mary and respond to the call of the Lord to communicate the joy of the Gospel to the world.
---
---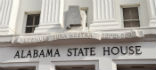 The Alabama House of Representatives has passed an abortion bill that would prosecute doctors who perform abortions. Doctors could face ... continue reading
---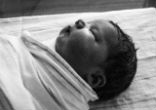 In light of new infanticide laws recently enacted in NY and other states, one must ask: Is the US still a civilized nation? To the shock ... continue reading
---
---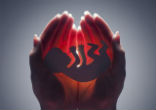 63 Million Babies KilledSince the passage of Roe vs Wade legalized abortion on demand in 1973, an appalling 63+ million babies have been ... continue reading
---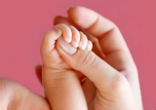 One can only wonder if proponents of The Reproductive Health Act abortion bill that was passed by the New York legislature on January 22nd, ... continue reading
---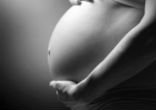 The Reproductive Health Act abortion bill was just passed by New York legislators. To the dismay of many, this "progressive" state ... continue reading
---