Trump meets with Putin at summit, as world prays for peace
---
Tensions between the U.S. and Russia have increased.
President Trump met with President Vladimir Putin for a summit in Helsinki today. By all accounts, the meeting went well, although it is still unclear what was negotiated.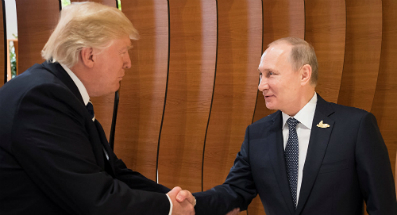 Trump and Putin met in Helsinki today for a historic summit many hope will decrease tensions around the globe.
LOS ANGELES, CA (California Network) - A meeting between the two most powerful men in the world has taken place in Helsinki today. President Trump sat down with President Putin for a one-on-one meeting in Finland. 
Tensions between the USA and Russia have increased since the end of the Cold War and are back to levels not seen since the 1980s. Both sides routinely conduct military operations in close proximity to one another. Such shows of force have always taken place, but the number of incidents has sharply increased. 
Russia is rebuilding its military and updating its technology to compete directly with the West. Russia is also working to expand its political influence, using its military to do so when needed. Russia has a significant presence in both eastern Ukraine and Syria. 
The United States also has a presence in those countries as well as many more around the globe. Since both powers are rising, conflict is inevitable, unless both sides can moderate their ambitions in the name of peace. 
This is exactly what both leaders are doing in Helsinki. By sharing concerns with one another and seeking common ground, the two leaders can decrease tensions and the likelihood that an accident or strained relations could lead to conflict. 
A recent example of this is the "deconfliction line" between the USA and Russia in Syria. That line has been used to prevent U.S. and Russian forces from striking one another in their mutual conflict against terrorism in Syria. 
The world has been plagued by violence and war for a long time. Since 1917, Russia has spread her errors around the world. To this day, we continue to live in the shadow of communism and militant atheism, espoused by the Soviet regimes. 
Both the U.S. and Russia must mature beyond this dark chapter in history, and that can only be accomplished through prayer and dialogue. 
---
Copyright 2018 - Distributed by THE CALIFORNIA NETWORK
Pope Francis Prayer Intentions for July 2018
Priests and their Pastoral Ministry.
That priests, who experience fatigue and loneliness in their pastoral work, may find help and comfort in their intimacy with the Lord and in their friendship with their brother priests.
---
---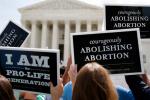 Over two decades of experience have afforded Kevin Burke first-hand knowledge and testimonies of thousands of families. Although he is the ... continue reading
---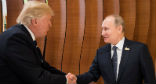 President Trump met with President Vladimir Putin for a summit in Helsinki today. By all accounts, the meeting went well, ... continue reading
---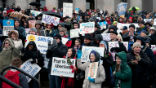 Is an end to abortion near? The retirement of Justice Anthony Kennedy suggests yes. LOS ANGELES, CA (California Network) - All ... continue reading
---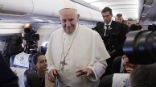 Pope Francis is a man of great compassion who houses refugees at the Vatican. He has also asked parish churches around the world to host ... continue reading
---

Children of illegal immigrants are being separated from their families and held in detention centers by the hundreds. This policy, which ... continue reading
---