BIGGER THAN RUSSIA: Investigation reveals Obama spied on Trump associates and leaked secret information to media
---
Ben Rhodes named as person of interest in case.
With all the talk about Trump and Russia colluding to smear Hillary Clinton prior to the election, it seems there is a more serious investigation underway. In the last year of the Obama administration, National Security Advisor Ben Rhodes allegedly unmasked several Americans and leaked details to the media, which is against the law.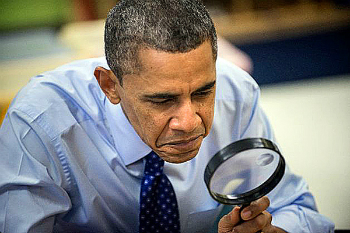 The Obama administration spied on Americans, then leaked their information to the public to harm the Trump campaign. Why aren't these people in prison?
LOS ANGELES, CA (California Network) -- The investigation into Obama administration unmasking practices has focused on former White House National Security Advisor Ben Rhodes. Rhodes has been identified as a person of interest.
The House Intelligence Committee is investigating if the Obama administration broke the law by spaying on Americans and leaking information to the public though a practice called unmasking.
According to investigators and House Committee Chairman, Davin Nunes (R-CA), Rhodes made a number of unmasking requests between January 1, 2017 and January 20, just prior to President Trump's inauguration. Those unmaskings may have been followed by leaks in the media.
It is illegal for American intelligence agencies to spy on fellow Americans. However, when Americans communicate with foreigners who are targets of surveillance, their communications are recorded. By law, the identity of the American is to be kept secret, but can be revealed to other intelligence agencies by special request. The agency receiving the identity must still keep it a secret. The process to unmask an American is laborious and requires dozens of pages of paperwork to justify an unmasking.
The Obama administration made numerous requests during its last year in office with special interest paid to President Trump's campaign associates. According to U.S. officials, the investigative committee has found that information obtained though unmasking has been used for partisan political purposes. Some of that information was subsequently leaked, in violation of the law.
The unmasking of Americans is not illegal if done though proper channels, but the potential to abuse the system is there. The power can be abused. In his last year in office, such requests increased by 27 percent over the previous year.
The leaking of information gleaned though unmasking is illegal, and using it for partisan political purposes is unethical.
So why was the Obama administration spying on President Trump? Why were they leaking information to the public? And above all, why isn't someone in jail for breaking the law? Prosecutions may result from the investigation, but nothing has been announced as of yet.
With all the emphasis on Trump, we should remember that the Obama administration wasn't particular about its ethics.
---
Copyright 2018 - Distributed by THE CALIFORNIA NETWORK
Pope Francis Prayer Intentions for July 2018
Priests and their Pastoral Ministry.
That priests, who experience fatigue and loneliness in their pastoral work, may find help and comfort in their intimacy with the Lord and in their friendship with their brother priests.
---
---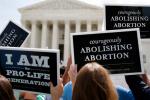 Over two decades of experience have afforded Kevin Burke first-hand knowledge and testimonies of thousands of families. Although he is the ... continue reading
---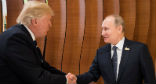 President Trump met with President Vladimir Putin for a summit in Helsinki today. By all accounts, the meeting went well, ... continue reading
---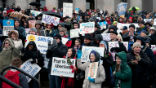 Is an end to abortion near? The retirement of Justice Anthony Kennedy suggests yes. LOS ANGELES, CA (California Network) - All ... continue reading
---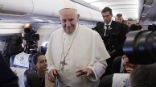 Pope Francis is a man of great compassion who houses refugees at the Vatican. He has also asked parish churches around the world to host ... continue reading
---

Children of illegal immigrants are being separated from their families and held in detention centers by the hundreds. This policy, which ... continue reading
---