New California Bill allows university abortions
---
'California students struggling with the trauma of giving birth to dead babies in their dorm rooms...is a bill being considered by California state senators.'
Senator Connie M. Leyva (D-Chino) introduced a bill to expand medical abortions to University of California (UC) and California State University (CSU) campuses.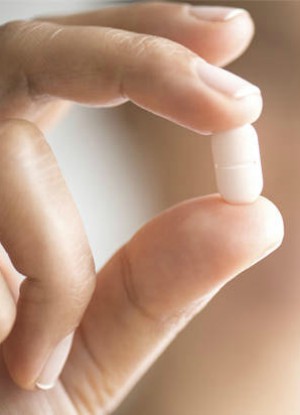 Will California universities offer abortion pills to students?
LOS ANGELES, CA (Catholic Online) - According to Senate District 20, Senator Leyva wants California university campuses to provide medical abortion services to young women.
Joint sponsors Women's Foundation of California, ACCESS Women's Health Justice and ACT for Women and Girls agree the bill will be a "benefit" to students who want to have abortions within the first ten weeks of pregnancy.
Rather than offer free sexual health courses, free pregnancy counseling or other services, the schools would be legally promoting murder.
Leyva and the bill's sponsors believe it's too much for some students who have to travel hours to clinics for abortions and have to pay out of pocket on top of that.
Then, because the students must drive or take public transportation so far, they miss classes or work.
Astonishingly, people see a student's inconveniences as a higher priority than the life of an unborn child.
Senator Leyva stated: "It is important that college students have access to safe and reliable reproductive health care on campus, including early pregnancy termination.
"If a UC, CSU or community college already has a student health center, it makes sense that they provide this health care service within that facility so that students do not have to travel many miles away from their work and school commitments in order to receive care.
"SB 320 will help to improve the academic success of students and, if a pregnant student wishes, she will be able to receive this health care service with limited financial or logistical barriers.
"College-aged women should not have to wait additional time or travel long distances when they may have already decided to end their pregnancy. If she so chooses, the safest time for a woman to end her pregnancy is within the first ten weeks, so I look forward to working with colleagues and stakeholders to safely expand access to reproductive healthcare at community college and public university campuses in California."
Under the guise of caring about young women who want to kill their babies, ACCESS Program Director Gabriela Castillo claimed several students have contacted her organization in need of help "accessing reproductive health care."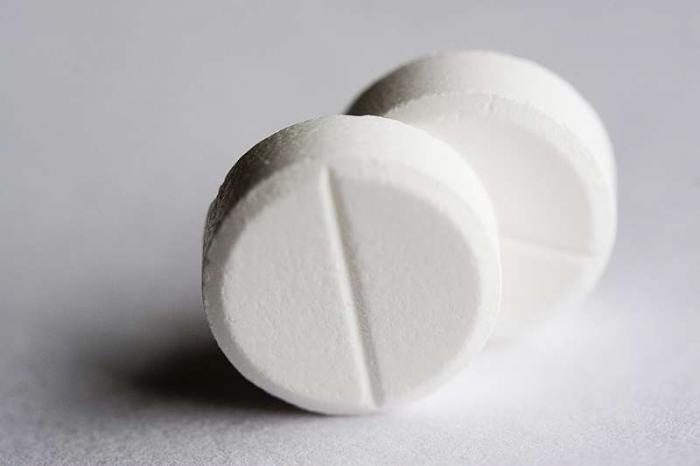 Trauma caused by the abortion pill (Mike Rogal/Shutterstock).
These students want to abort their children, but clinics are too far to travel to without missing school or work. In response, Castillo stated: "SB 320 would remove those barriers to care. Missing school and work to travel hours to reach a clinic is even harder on low-income or first-generation college students, who are already overcoming obstacles to pursue their dreams."
She called babies "obstacles" keeping young women from pursuing their dreams.
No one who views life as an "obstacle" should be allowed to represent any district anywhere, yet here Castillo pompously stands, calling for schools to offer murder on their list of accommodations.
The horrible bill will be considered by Senate policy committees later this spring and has a very real chance of passing.
According to Family.org, California Family Council CEO Jonathan Keller explained: "Not only will this bill destroy the lives of innocent children, but the chemical abortion medication being mandated has a notorious reputation for being very painful and traumatic.
"These drugs are known for not just causing physical pain to the mother, but psychological anguish that could last a lifetime."
Several women have shared their horror stories of accepting the lies that abortions are painless, they're safe and that their child won't suffer.
They also believe that it's their right to destroy their children's lives for the sake of their own. They don't realize until it's too late that there are physical and psychological issues that stem from killing babies.
California Family asks that we band together and call Senator Leyva's office and the other Senate Health Committee members to urge them to vote against SB 320.
Here is a list of the members and the numbers to their offices:
Senator Connie M. Leyva (D-Chino) (916) 651-4020
Senator Ed Hernandez, O.D., Ed (Chair) (D-West Covina) (916) 651-4022
Senator Janet Nguyen (Vice Chair) (R-Santa Ana) (916) 651-4034
Senator Toni G. Atkins (D-San Diego) (916) 651-4039
Senator Holly J. Mitchell (D-Los Angeles) (916) 651-4030
Senator Bill Monning (D-San Luis Obispo) (916) 651-4017
Senator Josh Newman (D-Brea) (916) 651-4029
Senator Jim Nielsen (R-Yuba City) (916) 651-4004
Senator Richard D. Roth (D-Riverside) (916) 651-4031
---
Copyright 2018 - Distributed by THE CALIFORNIA NETWORK
Pope Francis Prayer Intentions for FEBRUARY 2018
Say 'No' to Corruption.
That those who have material, political or spiritual power may resist any lure of corruption.
---
---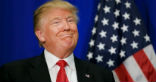 President Trump is on the verge of the greatest win of his presidency, a meeting with North Korea. The dictator of the Hermit Kingdom, Kim ... continue reading
---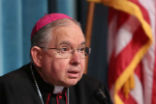 Although the Deferred Action Childhood Arrivals (DACA) protections did not expire on March 5, the passage of the original deadline has ... continue reading
---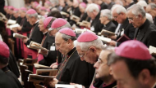 After the Senate failed to pass a bipartisan bill that would offer protections for immigrants, U.S. bishops noted their disappointment and ... continue reading
---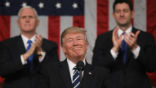 Americans are overwhelmingly approving of President Trump's second State of the Union address. The speech has been given a 75 percent ... continue reading
---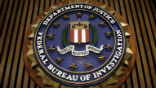 House Republicans have voted to release a controversial memo that describes government abuse of surveillance powers. The information is so ... continue reading
---