FBI admits they spied on Trump aide - but found no evidence of a crime
---
Is it time to investigate the FBI?
The FBI has admitted that they spied on one of Trump's aides, Carter Page. According to their findings, Page may have been working for the Russians. What does this mean for Donald Trump's presidency?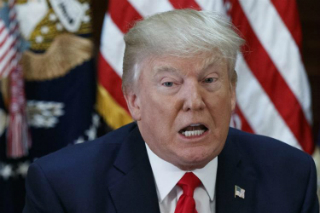 Trump does not appear to have been influenced by the Russians. On the contrary, he insulated himself from them.
LOS ANGELES, CA (California Network) -- James Comey, director of the FBI has admitted that his agents spied on the Trump campaign, specifically focusing on Trump advisor, Carter Page. The FBI has learned that Page had contact with Russian agents as early as 2013, long before Trump considered running for president. He may have had contact with the Russians prior to that time.
The investigation comes following concerns that the Russians meddled in the 2016 election to help Trump get into office. If the Russians helped Trump, they could be in a position to demand favors, or even blackmail him, thus gaining control over the U.S. government.

So far, there is no reason to believe this is the case. In fact, the opposite seems true.
Page has not been accused of any crimes. It is not illegal to meet with people from other countries. There is no evidence, at last yet, that Page has broken the law, or was bought off by the Russians.
Page did secure a seat on Trump's campaign staff as a foreign policy advisor. However, he may have piqued Trump's interest when he praised Putin and criticized U.S. intervention in Ukraine. Trump did not fire Page, but he did not meet with him. According to Trump's staff, Page repeatedly asked to meet with Trump, and Trump consistently denied his requests. Page submitted memos to Trump, but it is unknown if Trump bothered to read them. Even if he did, it seems unlikely Trump took them under consideration.
One thing the FBI spying on Trump has revealed is that Trump himself appears wholly innocent of any accusations against him.
Page likely made it onto Trump's foreign policy team because he did have extensive experience on Russia. Page worked in Moscow for Merrill Lynch, and was heavily invested in the Russian energy market. Page claims to have sold his Russian interests before joining the Trump team.
But Page probably compromised himself to Trump because of his ardent pro-Russian stance. In July, during the middle of the presidential campaign, Page traveled to Russia and gave a speech where he criticized U.S. sanctions against Moscow. The sanctions were Obama's response to Russian intervention in Ukraine.
That speech probably sealed Page's fate as a pariah on Trump's team. Although he was not fired, his expertise was still useful, Trump kept his distance.
Recent events also seems to show that Trump and Putin have no coordinated relationship. The two leaders have been at odds since Trump ordered a cruise missile strike on a Syrian airbase used for a chemical attack on Syrian civilians. No Russians were harmed in the attack, but the strike was seen as a blow against Russian interests in the region.
It appears Trump is innocent of the claims against his administration collaborating with the Russian government. What is unclear is why the U.S. government has been spying on Trump and his campaign to begin with. Page is suspected of no crimes. Trump has committed no crimes. And without a crime, it is difficult to understand why a crime fighting bureaucracy is investigating a presidential candidate.
Perhaps that's what we should be investigating instead of our own, democratically elected president.
---
Copyright 2018 - Distributed by THE CALIFORNIA NETWORK
Pope Francis Prayer Intentions for FEBRUARY 2018
Say 'No' to Corruption.
That those who have material, political or spiritual power may resist any lure of corruption.
---
---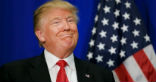 President Trump is on the verge of the greatest win of his presidency, a meeting with North Korea. The dictator of the Hermit Kingdom, Kim ... continue reading
---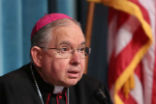 Although the Deferred Action Childhood Arrivals (DACA) protections did not expire on March 5, the passage of the original deadline has ... continue reading
---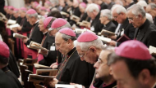 After the Senate failed to pass a bipartisan bill that would offer protections for immigrants, U.S. bishops noted their disappointment and ... continue reading
---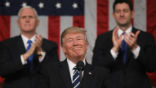 Americans are overwhelmingly approving of President Trump's second State of the Union address. The speech has been given a 75 percent ... continue reading
---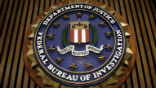 House Republicans have voted to release a controversial memo that describes government abuse of surveillance powers. The information is so ... continue reading
---