Obama ready for more! Former president plans return to politics
---
Will he be effective in his new job?
Barack Obama is preparing to return to the political stage, just over a month after relinquishing the presidency to Donald Trump. His friend and former attorney general, Eric Holder made the announcement on Tuesday.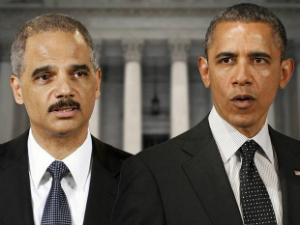 Eric Holder and Barack Obama are ready to team up again.
LOS ANGELES, CA (California Network) -- Former attorney general Eric Holder announced to Barack Obama would be reentering American politics soon with the aim of helping democrats win seats in the upcoming mid-term elections.
Holder predicted that Trump and the Republicans would lose several seats in the House.

"It's coming. He's coming," Holder said, "And he's ready to roll."
Obama "will be a more visible part of the effort," he added. He then said he expected Republicans to lose seats in Congress, and that "I expect we'll see that on steroids with President Trump."
Obama is being set up to help with the National Democratic Redistricting Committee. Holder presently chairs the committee. The committee is seeking to end Republican dominance in many districts they say are gerrymandered. There is room for improvement. Statistics show that Republicans win 49 percent of the vote in house elections, but won 55 percent of the seats in the 2016 elections.
Gerrymandering is the practice of drawing district boundaries to favor one party over another. It can result in bizarre districts with communities that are miles apart but demographically similar being grouped together. It can be used to strengthen party dominance in a district while diluting the strength of the opposing party. Critics want the law changed ideally to divide districts by geography, not political affiliation.
Several lawsuits are proceeding in the courts challenging the way some districts are drawn.
Little is likely to change under the conservative Jeff Sessions who is the new Attorney General and a conservative Supreme Court. Republicans only stand to lose. However, this is a problem that should have been corrected under the Obama administration.
Given that Obama did not deal with the problem during his eight-year tenure, it is difficult to see what he will do about it now that he is no longer president.
---
The California Network is the Next Wave in delivery of information and entertainment on pop culture, social trends, lifestyle, entertainment, news, politics and economics. We are hyper-focused on one audience, YOU, the connected generation. JOIN US AS WE REDEFINE AND REVOLUTIONIZE THE EVER-CHANGING MEDIA LANDSCAPE.
---
---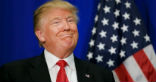 President Trump is on the verge of the greatest win of his presidency, a meeting with North Korea. The dictator of the Hermit Kingdom, Kim ... continue reading
---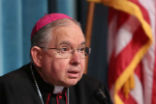 Although the Deferred Action Childhood Arrivals (DACA) protections did not expire on March 5, the passage of the original deadline has ... continue reading
---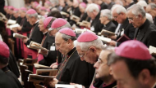 After the Senate failed to pass a bipartisan bill that would offer protections for immigrants, U.S. bishops noted their disappointment and ... continue reading
---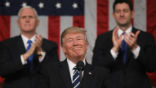 Americans are overwhelmingly approving of President Trump's second State of the Union address. The speech has been given a 75 percent ... continue reading
---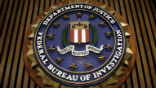 House Republicans have voted to release a controversial memo that describes government abuse of surveillance powers. The information is so ... continue reading
---