Archbishop questions Trump's administration in face of leaked religious freedom draft
---
'This executive order would appear to require agencies to provide extensive exemptions from a staggering number of federal laws...'
A leaked executive order draft seems to offer religious organizations the right to practice their morality without legal backlash - but one Archbishop questions whether U.S. President Trump will sign it.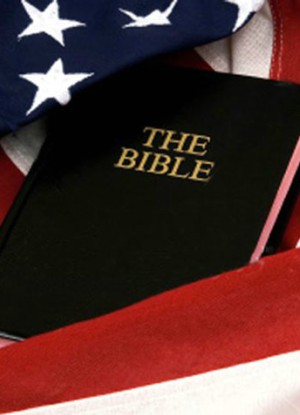 Will Trump honor the religious freedom executive order he claimed he would sign?
LOS ANGELES, CA (Catholic Online) - According to the Nation, the leaked 4-page draft, titled "Establishing a Government-Wide Initiative to Respect Religious Freedom," presents religious organizations "providing social services, education, or healthcare; earning a living, seeking a job, or employing others; receiving government grants or contracts; or otherwise participating in the marketplace, the public square, or interfacing with Federal, State or local governments" the right to earn protection under the banner of religious freedom.
As a matter of policy, the draft states: "Americans and their religious organizations will not be coerced by the Federal Government into participating in activities that violate their conscience."
Earlier this month, the White House announced it would continue previous President Barack Obama's executive order protecting federal contractors from anti-LGBT discrimination but, because the LGBT community has been cornering Christians and other religious groups, the Trump administration is looking into strengthening religious rights and freedoms.
The executive order never reached President Trump's desk, leading Baltimore Archbishop William Lori, the chairman of the U.S. bishop's Ad Hoc Committee for Religious Liberty, questioning whether the draft will be rewritten or if Trump will not be signing at all.
"We hope that President Trump and his administration will take action soon, especially to provide relief from the onerous HHS mandate," Archbishop Lori. "Now that some of the Cabinet posts are being confirmed, we hope that concrete and  immediate action is taken to protect religious freedom."
He then explained Catholic leaders have been "asking the executive branch for more than half a decade now for an end to the coercive HHS mandate that requires the Little Sisters of the Poor and so many other faith-based ministries to either violate their faith or pay millions of dollars in fines to the federal government."
Archbishop Lori said he hoped President Trump would "allow people of faith to have the freedom to serve others in all our ministries, including our soup kitchens, schools, adoption services, homeless shelters and refugee services."
Since the draft's leak, Archbishop Lori released an online letter asking for the following provisions in the final draft:
Relief from the Affordable Car Act's contraceptive mandate for religious employers who do not fit the mandate's narrow exemption.
Preservation of tax-exempt status for nonprofit groups that hold beliefs based on marriage and human sexuality.
The ability of religious organizations that partner with the federal government to act according to their beliefs regarding marriage, human sexuality and the protection of human life at all stages.
The ability of religiously affiliated child welfare providers to provide adoption, foster or family support services for children that coincide with their religious beliefs.
Conscious protections about abortion in the individual health insurance market.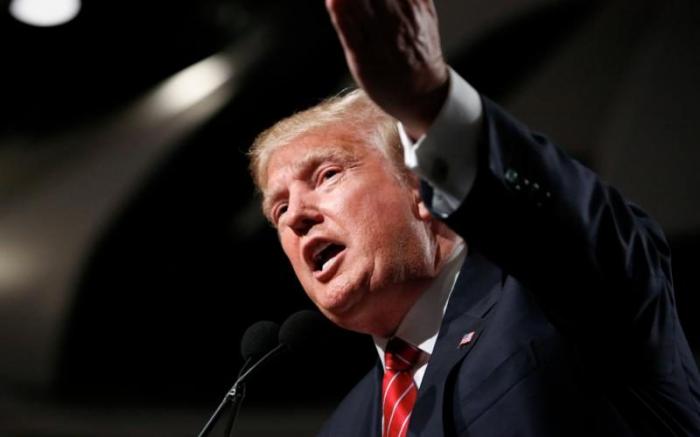 President Trump has some concerned (Nancy Wiechec/CNS).
Many religious organizations and individuals held high hopes for the executive order until February 13, when Richard Garnett, a law professor at the University of Notre Dame, told
CNS
Trump may not sign until the travel ban backlash simmers down.
The First Amendment Defense Act, which provides conscience protection for anyone who believes marriage is limited to the union of one man and one woman, shared it would be deeply affected if Trump's administration "isn't willing to follow through" with the order.
Gernett claimed the draft executive order was misunderstood by many who claimed it would legalize discrimination, when the reality is it would protect religious peoples and organization that simply follow their moral and religious rights.
An excellent example of how delicate the situation is is the story of Sweet Cakes, which was eventually shut down after the Christian owners refused to make a lesbian couple a wedding cake.
On one hand, you have members of the LGBT community claiming the owners were discriminating against them for their sexual orientation. On the other hand, you have devout Christians who firmly and truly believe marriage is only recognized by God between a man and a woman.
From the Christian point of view, it is an impediment of their religious rights to be forced to go against their religious beliefs to appease a couple not recognized by the Church or God.
So who is right?
The bottom line is, in a broad sense, they both are - but no one talks about religious rights, they focus only on the fact that a couple wasn't allowed to have a wedding cake from the bakery of their choice.
It is a double-edged sword, which makes the executive order an important piece of legislation that needs to be carefully carved. Every angle must be analyzed and it cannot be ambiguous about anything.
Will the draft be rewritten and will Trump sign to help support religious freedoms? Unfortunately, only time will tell. In the meantime, please pray to protect the rights of religious groups, individuals and organizations.
---
Copyright 2018 - Distributed by THE CALIFORNIA NETWORK
Pope Francis Prayer Intentions for APRIL 2018
For those who have Responsibility in Economic Matters.
That economists may have the courage to reject any economy of exclusion and know how to open new paths.
---
---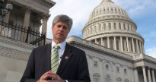 Rep. Jeff Fortenberry (R-NE) is not shy about his Catholic faith. He holds a master's degree in theology from Franciscan University of ... continue reading
---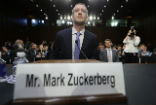 Facebook founder and CEO Mark Zuckerberg faced two days of tough questions from both the Senate and the House. It is possible that Facebook ... continue reading
---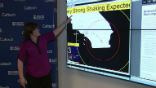 Caltech says their early warning system worked well during the 5.3 magnitude quake which shook the Southern California coast on Thursday. ... continue reading
---

A federal judge ruled in favor of the Catholic Benefits Association last week, issuing a permanent injunction and declaratory relief ... continue reading
---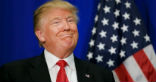 President Trump is on the verge of the greatest win of his presidency, a meeting with North Korea. The dictator of the Hermit Kingdom, Kim ... continue reading
---