When did you, National Review, become the Pope? Strike three, you're out!
---
Establishment birdcage liner, National Review, still doesn't get it.
National Review has published an anti-Trump hit piece by pet authors, Robert George and George Weigel pontificating to Catholics how they cannot possibly vote for the GOP frontrunner. Somehow, as Catholics, we are supposed to capitulate our political opinions to their objections and vote for Hillary Clinton or Mickey Mouse perhaps?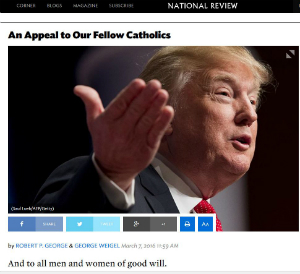 Donald Trump offends National Review's pet authors. But abortion, illegal immigration, and terrorism offends us.
em>Note: This isn't the first time National Review has rabidly attacked the conservative choice for president. Previously, they dedicated a whole issue to opposing the popular choice. Read our retort to their anti-Trump-spasm here.
LOS ANGELES, CA (California Network) - Robert P. George and George Weigel have produced a political take-down of Catholics who are contemplating voting for Donald Trump. According to them, Trump might not be pro-life enough, and has advocated a number of other suggestions for dealing with Muslim terrorists and illegal immigrants that offend their sensibilities.
While we are sorry that Trump's rhetoric has offended these esteemed authors, who we are sure are important people in the Washington Beltway, but if it isn't too much trouble, we'd appreciate the opportunity to make our own minds between the two near-certain choices, the occasionally bombastic Donald Trump and the felonious liar, Hillary Clinton.
So Donald Trump has pointed out that illegal immigration is a problem. How offensive! Yet it's a fact that without borders, you cannot have a country. It happens to be a fact that even the Vatican controls its borders, particularly in this age of terrorism. So, we must beg the pardon of such profound Catholic thinkers such as George Weigel (we believe he's from Baltimore?) but we'd like to make our political decisions based on facts instead of ivory tower ruminations.
Weigel, (who is in fact from Baltimore) and George, are both establishment promoters who make their livings in part by pontificating to the unwashed masses (you) about how Catholics should vote. And apparently, we should not vote for the establishment outsider, although he is the preferred conservative choice of the people. Instead, we should vote for scofflaw Clinton, or perhaps bloviating Sanders, or nobody at all, which would be tantamount to supporting America's favorite criminal. Why? Because, they really know what's Catholic, that's why.
Now these gentlemen, who we are sure are well known in their small-but-influential Catholic circles, probably have some well informed opinions, and their opinions must surely carry a lot of weight to be written up in National Review. This is why they are leaders in the fight against abortion, homosexual marriage, in the defense of religious freedom, and why they are the first to house illegal immigrants in their guest bedrooms. We're certain of it.
So pardon us while we ask, if these men were so powerful, then where have they been the last four decades as the nation has spiraled down the drain?
Doesn't all of America read their musings? No, of course not, because few people care what they think.
Where is their take-down of Obama's policies and why hasn't Catholic America followed their lead?  Why is it that abortion remains legal in all 50 states? Why is partial birth abortion still a thing? Why is religious freedom suddenly a topic of debate in a supposedly free country?
We're certain they've addressed these issues with equal elan, so where's the impact of their super-Catholic advocacy?
It doesn't exist.
Allow us to be redundant. It doesn't exist!
Who are these Washington insiders anyway? What have they ever done to improve life for Catholics in America? What reversal of anti-Catholic policy in America have they engineered? Please, show us just one.
Tell me, why should we listen to their ivory-tower opinions?
Yes, these men have awards and distinctions galore. We bet they have enough honors and accolades to wallpaper a couple houses and have some left over. But what does that mean? What's the value of every award, medal and distinction if we still have abortion legal in all 50 states! What's the value of their leadership if religious freedom is up for grabs pending a Supreme Court nomination, and if our nation and its people are endangered by porous borders because a theologian somewhere figured we have to be nice to everyone who wants to live here, just because?
If these guys were CEOs of Fixing America's Catholic Problems, Inc., they'd be fired because they haven't produced any return on investment.
Before we pay attention to a couple of well-published (we'll give them that much) blowhards, we as Catholics and as Americans would prefer the option to follow our own conscience in voting. And this retort goes for every other supposed great thinker who has signed on to their opus magnum take-down of Trump. Yes, they have a list of super-Catholic supporters who agree. Fantastic! It's like one of those annoying social media posts that proclaims, "duh, share if you agree!"
Well, we don't agree, and we're not sharing.
What on Earth do these people --all of them, think they are doing spending their energy against the conservative frontrunner and choice of the people when babies are being murdered by the thousands every day?!
Look, before you tell anyone how to vote, how about you build some street cred? No, not academic credibility, which is great for accolades and honors, but genuine street cred. House an illegal immigrant. Save someone who's addicted to drugs. Stop an act of terrorism. Save a child from being murdered in the womb.
Do that, and then we can talk about who you feel we should vote for. Until then, mind your own opinions because your opinion is nothing compared to those of the ordinary folks who get up and work real jobs, in real neighborhoods, facing real problems, while struggling to survive and make this country great again.
---
The California Network is the Next Wave in delivery of information and entertainment on pop culture, social trends, lifestyle, entertainment, news, politics and economics. We are hyper-focused on one audience, YOU, the connected generation. JOIN US AS WE REDEFINE AND REVOLUTIONIZE THE EVER-CHANGING MEDIA LANDSCAPE.
---
---

A bill in the California legislature intended to ban gay conversion therapy is also worded so that it could be used to ban books such as ... continue reading
---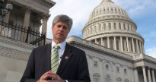 Rep. Jeff Fortenberry (R-NE) is not shy about his Catholic faith. He holds a master's degree in theology from Franciscan University of ... continue reading
---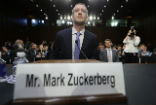 Facebook founder and CEO Mark Zuckerberg faced two days of tough questions from both the Senate and the House. It is possible that Facebook ... continue reading
---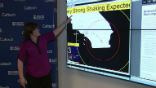 Caltech says their early warning system worked well during the 5.3 magnitude quake which shook the Southern California coast on Thursday. ... continue reading
---

A federal judge ruled in favor of the Catholic Benefits Association last week, issuing a permanent injunction and declaratory relief ... continue reading
---