Thanks to the Drudge Report, Trump will win!
---
Media is influential in forming opinions, shaping subjective realities for readers.
Donald Trump has already won the Republican primary, thanks to conservative news aggregator Matt Drudge. According to Salon, Matt Drudge's Drudge Report is among the most trusted conservative news sources, and with Drudge carefully curating the news, he can boost Trump to a guaranteed win in the primaries.
Matt Drudge has been influential in shaping conservative opinion about Donald Trump.
LOS ANGELES, CA (California Network) - The Drudge Report is a one-stop news shop for all things conservative. In addition to conservative news, there's just enough human interest and other topics covered to engage readers. The website updates throughout the day, and is quick with breaking news, so while the site does not post much original content, it serves as the front page of the conservative internet.
This unique position in the market earns Matt Drudge about two million unique daily viewers, and about 700 million monthly page views.
This saturation makes him powerful, enough so to help pick the next president. This is what the media does. Contemporary American media constructs reality for viewers. It is far from objective, for it is controlled by just a handful of families and follows their agendas. The end result is most Americans who think they have a grasp on reality, aren't even close.
Drudge is an interloper among this elite cadre of truth-makers. He is an outsider, but he too is a supporter of the conservative perspective and by carefully selecting the stories and topics his readers prefer to hear, he maintains his market position, and wields great influence.
This likely explains why Trump can say virtually anything that is on his mind, and his numbers go up, he has a good spin-doctor.
Of course, liberal media is no less biased. The great reality of it all is that both the right wing and the left wing belong to the same bird. Neither side is interested in truth. Both sides are interested in influence and control.
With just weeks to go before the first primary votes are cast, both Trump and Hillary (Clinton) are being cast as inevitable candidates for their parties. Meanwhile, progressives often object to Clinton, complaining that she's too moderate on many issues and that Bernie Sanders (I-VT) is the true progressive. On the right, conservatives complain about Trump, saying he is too extreme to represent them.
Indeed, many GOP establishment insiders have threatened to support Clinton over Trump. 
The coming election could be a mess, as people are town between Clinton, who may not be progressive enough for the left, and Trump who might be too far right for the right. But no matter what, the media will continue to deliver reality to people, and Matt Drudge will keep using his unique market position to support Donald Trump.
Thanks to Matt Drudge, the Republican primary at least is decided.
---
The California Network is the Next Wave in delivery of information and entertainment on pop culture, social trends, lifestyle, entertainment, news, politics and economics. We are hyper-focused on one audience, YOU, the connected generation. JOIN US AS WE REDEFINE AND REVOLUTIONIZE THE EVER-CHANGING MEDIA LANDSCAPE.
---
---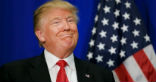 President Trump is on the verge of the greatest win of his presidency, a meeting with North Korea. The dictator of the Hermit Kingdom, Kim ... continue reading
---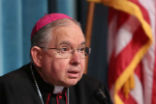 Although the Deferred Action Childhood Arrivals (DACA) protections did not expire on March 5, the passage of the original deadline has ... continue reading
---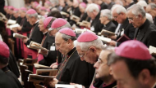 After the Senate failed to pass a bipartisan bill that would offer protections for immigrants, U.S. bishops noted their disappointment and ... continue reading
---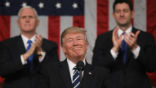 Americans are overwhelmingly approving of President Trump's second State of the Union address. The speech has been given a 75 percent ... continue reading
---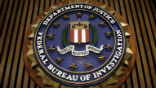 House Republicans have voted to release a controversial memo that describes government abuse of surveillance powers. The information is so ... continue reading
---