Classic Cloward-Piven: Here's the simple reason why Obama is breaking the immigration system in the USA
---
Obama's Cloward-Piven strategy becomes apparent
You can't fix something unless you break it first. This appears to be what Obama has done to the U.S. immigration system. Political analysts now expect that Obama will use the current immigration crisis to overhaul the system into something he likes. But more importantly, there's every reason to believe he broke the system deliberately.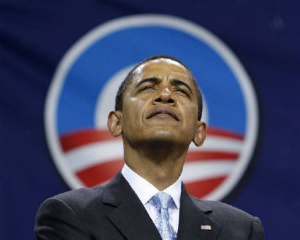 Obama's Cloward-Piven strategy is showing.
LOS ANGELES, CA (Catholic Online) - Why have over 300,000 illegal immigrants entered the United States in the past year? Although much has been made of the poverty and difficult conditions these people face in South and Central America, those conditions are not new. There are no new wars or humanitarian crises that can explain the spike in immigration.
What has happened is a change in policy here in the United States. We no longer deport people we intercept, instead people are given a citation and a court appointment. And because the courts are so backlogged with about 270 immigration judges and hundreds of thousands of cases, it can take over three years for a case to be heard.
Fight back against corruption with moral education.
That means that anyone who makes it across the border can walk right up to an immigration officer and be welcomed into the country. After a short detention these immigrants are shuttled to one community or another and released onto the streets. From there they connect with friends and family and try their hand at the American Dream for three years while the date and time of their hearing approaches.
Many do not even bother attending their hearing.
Information of how easy it has become has naturally made its way back home. With relatives already in the United States, earning more money than ever before, and possibly enjoying better working conditions and opportunity, it's a no-brainer to pack and move. It's like going to a casino to play a game where you cannot lose.
President Obama is responsible for these changes in policy, this softening of U.S. immigration policy. And instead of changing that policy, he is simply adding more border guards. Note that these guards don't deport people, instead they welcome them into the country.
Now the media propagates the narrative that the immigration system is in crisis and needs emergency overhaul. It's a convenient Reichstag-fire narrative that gives Obama the power he seeks.
With his new power, Obama will overhaul immigration to a system that suits him and his political agenda. Waves of future leftist voters, people who face chronic poverty and who need a lot of hands up to get them to their feet in American society.
All of this has implications for the rest of the system. These people need healthcare, food, housing and education. They're still human persons, even if they are within our borders illegally. And while there may be a fraction looking for mayhem, the majority are here to work and build a better life. Many will send money back home, improving things for the people back there too.
However, the strain of hundreds of thousands of people on the existing system, which is already showing signs of breaking down under the weight of its own bureaucracy, gives Obama the ability to overhaul those systems too.
The strategy Obama appears to be using is an old one. Known formally as the "Cloward-Piven strategy," it was concocted in the 1960s as a way to break down the existing welfare system to replace it with a functionally communist system wherein all people were guaranteed a minimum standard of income.
Of course, income requires money which comes from work and guaranteeing income destroys incentive to work, so naturally people with economic common sense are alarmed at mention of the strategy.
Obama appears to be playing a very long game with his presidency. It is obvious that he is unpopular and widely regarded as ineffective. However, he still has two good years left to rule over America and reshape the system, or at least set his desired reforms in motion.
Consider for a moment the presidency of Abraham Lincoln. He was incredibly unpopular in his dat. He was widely maligned in the media for many reasons, considered a country bumpkin by some, his election sparked a civil war (no less!) and he was assassinated. Yet in the decades that followed he gained mythical status and today he is widely regarded as one of the greatest presidents in American history. He appears on coins and currency, scores of movies have been made about him, and schools and communities are named after him.
It is becoming apparent that this must be Obama's grand strategy. Maligned now, appreciated later by the masses who find popular the reforms he implements.
This will affect the people of the United States, except the elites. The Davos men who influence the course of American politics will profit tremendously by an expanding pool of cheap labor and increased government spending. They can evade taxes well, moving money offshore, so it will be the shrinking middle class that pays. The deficit will be made up by their own banks which will grant the U.S. government the loans it needs to sustain the masses -with interest, of course.
The American people are being betrayed, their future mortgaged. Both Republicans and Democrats are part of the grand scheme. Republicans could draft articles of impeachment and stop the madness, but none of them will. Not one.
No, the system is being broken before your eyes so it can be rebuilt in the image of Obama's new America. It's a modern Tower of Babel, and there's no telling how high it will reach, but we know it will never reach heaven that's for sure.
---
Copyright 2018 - Distributed by THE CALIFORNIA NETWORK
Pope Francis Prayer Intentions for APRIL 2018
For those who have Responsibility in Economic Matters.
That economists may have the courage to reject any economy of exclusion and know how to open new paths.
---
---

A bill in the California legislature intended to ban gay conversion therapy is also worded so that it could be used to ban books such as ... continue reading
---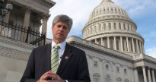 Rep. Jeff Fortenberry (R-NE) is not shy about his Catholic faith. He holds a master's degree in theology from Franciscan University of ... continue reading
---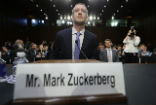 Facebook founder and CEO Mark Zuckerberg faced two days of tough questions from both the Senate and the House. It is possible that Facebook ... continue reading
---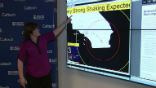 Caltech says their early warning system worked well during the 5.3 magnitude quake which shook the Southern California coast on Thursday. ... continue reading
---

A federal judge ruled in favor of the Catholic Benefits Association last week, issuing a permanent injunction and declaratory relief ... continue reading
---