Obama Administration trying to extend all federal marital benefits to same-sex couples by executive action
---
One of the many concerns such executive actions give rise to is what this might mean for outreaches of churches and christian communities
The enduring commitment of the U.S. Conference of Catholic Bishops to uphold the dignity of each and every human person impels us to oppose unjust discrimination, to proclaim the truth about marriage, and to protect religious freedom. Therefore, we view with great concern the reported intention of the President of the United States to issue an executive order forbidding what the Administration considers "discrimination" based on "sexual orientation" and "gender identity.- Catholic Bishops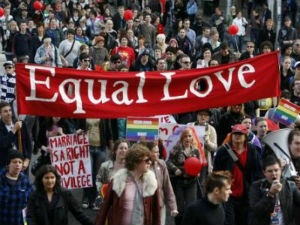 President Obama has pushed for the expansion of the same legal benefits to homosexual and lesbian couples as are given to married couples. Now, he intends to bypass Congress and make the change by executive action
LOS ANGELES, CA (Catholic Online) - The president is increasingly engaged in using his executive authority to ensure that homosexual and lesbian partners are treated as married couples - no matter what Congress or the voters in the States have to say.
He directed the Labor Department to start drafting rules making it clear that the Family and Medical Leave Act (FMLA) also applies to homosexual and lesbian couples.This action will allow homosexual and lesbian employees to take unpaid leave to take care of a sick spouse, even in states where marriage is only recognized as a lifelong union between one man and one woman.
Thousands of children starve to death every day, please be the change in their lives.
In other words, the Obama administration has decided to bypass Congress, as well as the explicit will of the people of many States, and implement, by its own authority, the redefinition of marriage to included homosexual and lesbian partnerships - on the federal level.  Such an action also has potentially punitive measures attached to it for anyone who disagrees, including religious institutions. 
In 2011, the Obama administration announced that the Justice Department would no longer defend the Federal Defense of Marriage Act (DOMA) in court. The act affirmed that marriage is solely between one man and one woman. It was initially passed under the Clinton administration. It allowed states to refuse recognition of homosexual and lesbian marriages performed in other states.
The Obama administration is pushing for the redefinition of marriage from the union of one man and one woman, to include homosexual and lesbian partnerships, by executive actions and orders. The Administration has indicated its intention to implement this massive change in social policy in spite of Congress, the will of the States, the voters, or any other legal effort to maintain the definition of marriage as the union of one man and one woman.
This includes allowing same-sex couples to take advantage of federal benefits previously available only to married heterosexual couples. And the Justice Department plans to announce that it has completed a review ordered by the president which has assessed which legal benefits should be extended to homosexual and lesbian couples. There is little doubt it will include all such benefits.
The President is also moving to use his executive power to add "sexual orientation" to the category of a protected class under federal laws which prohibit discrimination based on race, creed, color or national origin.This, after Congress failed to pass several versions of ENDA, the Employment Nondiscrimination Act which would have elevated homosexual and lesbian sexual orientation to the status of a protected class under federal law. 
In other words, those who engage in, or are oriented toward engaging in, sexual activity with a member of the same sex, will be elevated under the law to the status of a protected class by Presidential proclamation. That has serious implications in multiple areas of the law, including employment and participation in any government contracts or grants. 
The question of what sexual orientation actually means and what such orders would entail has unforeseen implications. It understandably causes serious concern to many. For example, the Catholic Church, along with many other Christian communities, clearly teaches that all men and women should be respected and treated with respect, including those who claim to have a homosexual or lesbian orientation. However, the Catholic Church and other classical Christian churches, also teach that homosexual activity is morally disordered and that marriage is solely between one man and one women.
One of the many concerns such executive actions give rise to is what this might mean for outreaches of churches and christian communities which might be the recipients of federal grants, loans or subsidies. Will the executive actions and orders be interpreted to preclude a Catholic or other Christian organization from hiring a man or woman who engages in an active homosexual or lesbian lifestyle and advocates that such a lifestyle.
Will the effects of such actions undermine the religious liberty protections of churches which refuse to deny the teaching of the Bible and the unbroken Christian tradition that marriage exists solely between one man and one woman?
On June 20, the Catholic Bishops issued a statement from the Chairman for the Subcommittee for the Promotion and Defense of Marriage, Archbishop Salvatore Cordileone of San Francisco, the Chairman of the Committee on Domestic Justice and Human Development Archbishop Thomas Wenski, of Miami, the Chairman of the Ad Hoc Committee for Religious Liberty, Archbishop William E. Lori of Baltimore, and the, Chairman of the Committee on Doctrine, and Archbishop John Nienstedt, of Minneapolis:
"The enduring commitment of the U.S. Conference of Catholic Bishops to uphold the dignity of each and every human person impels us to oppose unjust discrimination, to proclaim the truth about marriage, and to protect religious freedom. Therefore, we view with great concern the reported intention of the President of the United States to issue an executive order forbidding what the Administration considers "discrimination" based on "sexual orientation" and "gender identity."
Because we do not know how the executive order will define these critically important terms, or if it will provide sufficient (or any) religious freedom protection, we cannot provide substantive comment on the order. On the other hand, when the U.S. Senate recently passed legislation on the same topic, we raised detailed objections to that legislation, and we would refer interested parties to those resources to identify the applicable principles.
We say again now, as we said in connection with the Senate bill and have said many times before, that we oppose any unjust discrimination against any person on any grounds. We intend to review the details of the executive order carefully once it is available, in order to assess whether it serves the dignity of the human person and the common good."
Recently the White House said, many Democrats in Congress have introduced several bills that also expand thSocial Security and veteran's benefits available to married couples to homosexual and lesbian couples. This administration clearly has an activist agenda. 
---
Copyright 2018 - Distributed by THE CALIFORNIA NETWORK
Pope Francis Prayer Intentions for APRIL 2018
For those who have Responsibility in Economic Matters.
That economists may have the courage to reject any economy of exclusion and know how to open new paths.
---
---

A bill in the California legislature intended to ban gay conversion therapy is also worded so that it could be used to ban books such as ... continue reading
---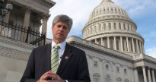 Rep. Jeff Fortenberry (R-NE) is not shy about his Catholic faith. He holds a master's degree in theology from Franciscan University of ... continue reading
---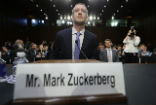 Facebook founder and CEO Mark Zuckerberg faced two days of tough questions from both the Senate and the House. It is possible that Facebook ... continue reading
---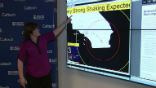 Caltech says their early warning system worked well during the 5.3 magnitude quake which shook the Southern California coast on Thursday. ... continue reading
---

A federal judge ruled in favor of the Catholic Benefits Association last week, issuing a permanent injunction and declaratory relief ... continue reading
---