Will Hobby Lobby be Forced to Bow Before Obama or Will the Free Exercise of Religion be Protected?
---
Supreme Court set to rule on landmark case.
Before the end of this month, the Supreme Court is expected to rule on the Hobby Lobby Case, a case which will determine if religious, for-profit employers will be compelled  to pay the costs of contraceptives, sterilizations and abortifacients for employees who request them or be shut down  due to the penalties. .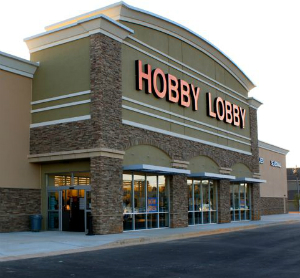 Hobby Lobby owners could be forced to choose between staying in business or obeying their conscience.
LOS ANGELES, CA (Catholic Online) - The Supreme Court will shortly rule on the Hobby Lobby case, a decision that will likely come next week. That decision will determine if the federal government can force owners of businesses to violate their religious conscience in the name of obedience to what they are convinced is an unjust law.
Part of Obamacare is a provision that mandates employers and insurance providers give women free access to artificial contraceptives, some of which are abortifacient (cause abortions) and pay for sterilizations. The use of these items, and the procedure, can be dangerous to women, deadly to the unborn, and is clearly against the teachings of the Catholic Church and other Christian denominations which adhere to the classical Christian insistence on the dignity of every human life and other important moral teachings.
This is not a question of whether such contraceptives will actually be available. Contrary to the propaganda spin, people can obtain contraceptives without forcing Christians employers to provide them under the guise of "health care".
Nor is it a question of actually providing health care to employees. Hobby Lobby is run by sincere Christians. It has provided one of the best health care programs for its employees for many years, long before the imposition of Obamacare. Rather, this is a question of whether the Federal Government can force Christian employers to provide contraceptives, including abortifacient chemicals, along with sterilizations - or face the punitive boot of fines and penalties which will result in the closure of their business. 
Support a pro-life cause that is proven to work!
The owners of Hobby Lobby are evangelical protestant Christians. They absolutely oppose providing chemicals called "contraceptives" which can cause an abortion after life begins by preventing the implantation of a fertilized egg in the uterus. They are in concert with Catholic teaching on this issue. The Catholic Church even refers to these human persons as embryonic persons. The idea that they are in development and therefore have no right to life is repugnant. All of us are in development.
This is a private business. owned by a family of deeply religious evangelical Protestant Christians. They filed a lawsuit to block this provision of the law because it forces them to choose between following their religious principles and earning a living. They have been ably represented by a public interest law firm, the Becket Fund, which also represents the Catholic Church in many similar matters.
Hobby Lobby is a large employer and owns and operates stores across the United States. If the owners were forced to choose between obedience to God and obedience to Obama, a large number of stores would simply close or at least be sold.
It should be understood here that what's not up for discussion is the legal choice a woman may make in the United States to use contraception or abortifacients. This is already permitted under the law. The question now is who should pay for such activity. Should it be women who choose these things for themselves? Or should their employers be responsible for the sexual behaviors and choices of their employees?
Under Obamacare, it is employers who must pay the cost of employee choices to use contraception or sterilize themselves. Unless the employer is directly attached to a church or ministry, they must provide the funding! In other words, Christian businesses will be forced to comply or be forced to close. Plaintiffs in the case argue that responsibility for purchasing contraceptives or sterilizing themselves should fall on the person. That the Federal Government should NOT be able to force Christians in commerce to leave their informed consceinces at the front door of their engagement in commerce.
Some extreme opponents of respecting the rights of conscience of owners of for profit companies such as Hobby Lobby attempt to argue that a ruling for the First Amendment Rights of Hobby Lobby will result in opening the legal floodgates for many different kinds of discrimination which would then be defended under the guise of "freedom of religion".
This is a contemporary version of the parade of horribles logical fallacy which tries to equate opposition to paying for contraception, sterilization and abortifacient chemicals is somewhow discrimination against women. The claim is a contrived red herring of the planned parenthood activists. In fact, some of the strongest supporters of the position of Hobby Lobby are Christian women. 
The Religious Freedom Restoration Act has now been the law for 25 years and despite the fact that it protects an individual's right to religious belief and expression, it has not ever permitted religious employers or owners to discriminate against women. Nor have any attempted to do so.
If there's intolerance here it is that of the Obama administration and its staunch insistence that all bow down at the sound of the instruments lest they be cast into the furnace. What will become of Hobby Lobby and other religious employers? The Supreme Court will let us know next week.
---
Copyright 2018 - Distributed by THE CALIFORNIA NETWORK
Pope Francis Prayer Intentions for APRIL 2018
For those who have Responsibility in Economic Matters.
That economists may have the courage to reject any economy of exclusion and know how to open new paths.
---
---

A bill in the California legislature intended to ban gay conversion therapy is also worded so that it could be used to ban books such as ... continue reading
---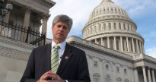 Rep. Jeff Fortenberry (R-NE) is not shy about his Catholic faith. He holds a master's degree in theology from Franciscan University of ... continue reading
---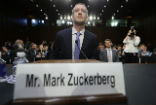 Facebook founder and CEO Mark Zuckerberg faced two days of tough questions from both the Senate and the House. It is possible that Facebook ... continue reading
---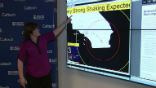 Caltech says their early warning system worked well during the 5.3 magnitude quake which shook the Southern California coast on Thursday. ... continue reading
---

A federal judge ruled in favor of the Catholic Benefits Association last week, issuing a permanent injunction and declaratory relief ... continue reading
---