OH GREAT! Your friendly neighborhood police are spying on you too
---
Obama administration blocks release of detailed records.
The Obama administration has asked local law enforcement agencies to stay quiet about technology they're using to spy on residential communities across the United States. The administration is citing security concerns as the reason. Most Americans are unaware that police are committing acts of domestic surveillance on a broad scale.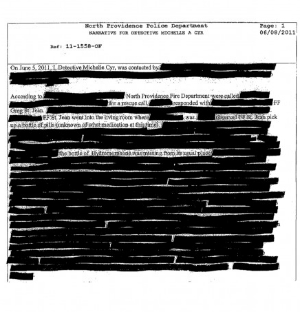 By redacting reports and refusing to release documents, local police are preventing the public from knowing why and how they are spying on them.
LOS ANGELES, CA (Catholic Online) - Police records usually available to the public or released in court documents are being heavily redacted to prevent public knowledge of the surveillance equipment they are using at the request of the Obama administration. This practice is naturally at odds with President Obama's public pledge to have an open discussion on domestic surveillance issues.
Such discussion should not take place because it suggests that mass surveillance is somehow acceptable.
Pray for our country during its hour of need.
Federal officials have cited security concerns in redacting and censoring police records in a powerful initiative aimed at keeping taxpayers in the dark about how they are being policed.
This lack of information makes it impossible for the public to know what the police are doing or how, and whether or not they are being caught up in police dragnets. The people deserve to know how their own government is spending their money and what they are doing with the product of that expenditure. Presently, an adversarial relationship is developing between federal and local law enforcement and the broader public because the public is losing trust in these agencies.
Police departments however, may not be the agencies to blame because the very contracts they sign to purchase surveillance equipment also requires them to inform and consult with the FBI and grants the feds the authority to restrict police department reporting.
Although states require transparency in policed reporting of many records, the federal government is blocking those disclosures, trumping state law.
For now, it is impossible to tell if you too are being swept up in police surveillance programs because too little information about police surveillance activities exists. It is believed police do have the power to track people by their cellphones, even if the phone isn't being used. They may also have the ability to listen in to calls.
In at least one case in Florida, the U.S. Marshal's Service moved in to prevent the disclosure of records sought by the ACLU. Despite a ruling by a judge that the records be shared, the U.S. Marshals confiscated the documents in question and deputized the officer handling them, thereby avoiding the state law's requirement that state officers share such documents when asked.
Why is the Obama administration working so hard to keep the public in the dark on how its own money is being spent and how they are being policed? There's no way to answer except to ask Obama himself and he's quite out of reach at the moment.
---
Copyright 2018 - Distributed by THE CALIFORNIA NETWORK
Pope Francis Prayer Intentions for FEBRUARY 2018
Say 'No' to Corruption.
That those who have material, political or spiritual power may resist any lure of corruption.
---
---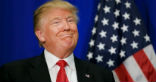 President Trump is on the verge of the greatest win of his presidency, a meeting with North Korea. The dictator of the Hermit Kingdom, Kim ... continue reading
---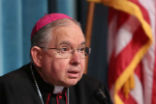 Although the Deferred Action Childhood Arrivals (DACA) protections did not expire on March 5, the passage of the original deadline has ... continue reading
---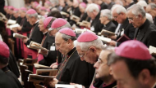 After the Senate failed to pass a bipartisan bill that would offer protections for immigrants, U.S. bishops noted their disappointment and ... continue reading
---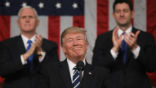 Americans are overwhelmingly approving of President Trump's second State of the Union address. The speech has been given a 75 percent ... continue reading
---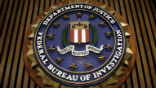 House Republicans have voted to release a controversial memo that describes government abuse of surveillance powers. The information is so ... continue reading
---