Has Obama turned against the US? Controversy surrounds Obama release of Gitmo terrorists
---
U.S. soldier may have deserted his post.
The controversy surrounding the swap of U.S. soldier, Sgt. Bowe Bergdahl in exchange for five Taliban prisoners from the U.S. military prison in Guantanamo Bay, Cuba continues to thicken as speculation abounds over who was swapped and the conditions under which Sgt. Bergdahl.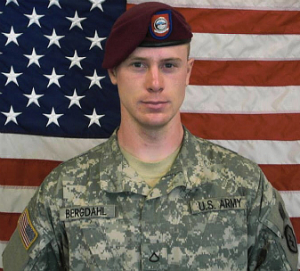 Sgt. Bowe Bergdahl may have deserted his post. We won't know until the matter is investigated.
LOS ANGELES, CA (Catholic Online) - It remains unknown who Obama released in exchange for Sgt. Bergdahl, however it could have been any five prisoners the Taliban wanted. Most of those held in Gitmo are particularly dangerous. They're not there because they were in the wrong place at the wrong time, but rather because they have allegedly participated in serious plots to attack Americans.
The Weekly Standard provided some speculation and printed the bios of five possible detainees who were released. The detainees are being transferred to Qatar, where they will be held for at least one year, although they will probably be free to move about the country.
After a year, they can return to Afghanistan or anywhere else that will accept them.
Meanwhile controversy is storming around the circumstances of Sgt. Bergdahl's capture by the Taliban. Fellow soldiers who served alongside him in Afghanistan have alleged that he deserted his post one evening and never returned. If so, he could be guilty of desertion in time of war, which is a crime worthy of a lengthy stay in military prison. Desertion is also punishable by death in times of war. He may also be guilty of other serious offenses.
What happens next will depend on the outcome of an investigation into his disappearance, which will not happen until after he has recovered from an unknown medical condition in a military hospital in Germany. He is expected to be reunite with his family.
Contributing to the suspicion surrounding Sgt. Bergdahl are comments he made as well as Tweets made by his father that were subsequently deleted. Both men have made comments that were captured and publicized. The comments were anti-American in tone and have fostered mistrust in the minds of the public.
Finally, there is the manner in which the prisoner swap was performed. President Obama worked unilaterally to order the exchange, and did not notify Congress 30 days prior as required by law. The law mandates that the president must notify Congress in advance of releasing prisoners from Gitmo. Obama has insisted his actions were legal and that the urgency of the situation -created by Sgt. Bergdahl's alleged poor health, did not permit him to give notice to Congress.
Regardless, Obama clearly violated established law on the matter. Whether Congress will choose to do anything about it remains to be seen.
It also remains to be seen if Obama broke the law to rescue a deserter, or if the men he's released will pose a serious threat to the United States.
At least five men were killed in subsequent search and recuse operations for Sgt. Bergdahl.
Mullah Mohammad Fazl (Taliban army chief of staff): Fazl is "wanted by the UN for possible war crimes including the murder of thousands of Shiites." Fazl "was associated with terrorist groups currently opposing U.S. and Coalition forces including al Qaeda, Islamic Movement of Uzbekistan (IMU), Hezb-e-Islami Gulbuddin (HIG), and an Anti-Coalition Militia group known as Harakat-i-Inqilab-i-Islami." In addition to being one of the Taliban's most experienced military commanders, Fazl worked closely with a top al Qaeda commander named Abdul Hadi al Iraqi, who headed al Qaeda's main fighting unit in Afghanistan prior to 9/11 and is currently detained at Guantanamo.
Mullah Norullah Noori (senior Taliban military commander): Like Fazl, Noori is "wanted by the United Nations (UN) for possible war crimes including the murder of thousands of Shiite Muslims." Beginning in the mid-1990s, Noori "fought alongside al Qaeda as a Taliban military general, against the Northern alliance." He continued to work closely with al Qaeda in the years that followed.
Abdul Haq Wasiq (Taliban deputy minister of intelligence): Wasiq arranged for al Qaeda members to provide crucial intelligence training prior to 9/11. The training was headed by Hamza Zubayr, an al Qaeda instructor who was killed during the same September 2002 raid that netted Ramzi Binalshibh, the point man for the 9/11 operation. Wasiq "was central to the Taliban's efforts to form alliances with other Islamic fundamentalist groups to fight alongside the Taliban against U.S. and Coalition forces after the 11 September 2001 attacks," according to a leaked JTF-GTMO threat assessment.
Khairullah Khairkhwa (Taliban governor of the Herat province and former interior minister): Khairkhwa was the governor of Afghanistan's westernmost province prior to 9/11. In that capacity, he executed sensitive missions for Mullah Omar, including helping to broker a secret deal with the Iranians. For much of the pre-9/11 period, Iran and the Taliban were bitter foes. But a Taliban delegation that included Kharikhwa helped secure Iran's support for the Taliban's efforts against the American-led coalition in late 2001. JTF-GTMO found that Khairkhwa was likely a major drug trafficker and deeply in bed with al Qaeda. He allegedly oversaw one of Osama bin Laden's training facilities in Herat.
Mohammed Nabi (senior Taliban figure and security official): Nabi "was a senior Taliban official who served in multiple leadership roles." Nabi "had strong operational ties to Anti-Coalition Militia (ACM) groups including al Qaeda, the Taliban, the Haqqani Network, and the Hezb-e-Islami Gulbuddin (HIG), some of whom remain active in ACM activities." Intelligence cited in the JTF-GTMO files indicates that Nabi held weekly meetings with al Qaeda operatives to coordinate attacks against U.S.-led forces.
---
Copyright 2018 - Distributed by THE CALIFORNIA NETWORK
Pope Francis Prayer Intentions for APRIL 2018
For those who have Responsibility in Economic Matters.
That economists may have the courage to reject any economy of exclusion and know how to open new paths.
---
---

A bill in the California legislature intended to ban gay conversion therapy is also worded so that it could be used to ban books such as ... continue reading
---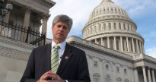 Rep. Jeff Fortenberry (R-NE) is not shy about his Catholic faith. He holds a master's degree in theology from Franciscan University of ... continue reading
---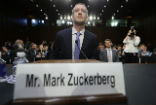 Facebook founder and CEO Mark Zuckerberg faced two days of tough questions from both the Senate and the House. It is possible that Facebook ... continue reading
---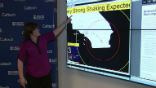 Caltech says their early warning system worked well during the 5.3 magnitude quake which shook the Southern California coast on Thursday. ... continue reading
---

A federal judge ruled in favor of the Catholic Benefits Association last week, issuing a permanent injunction and declaratory relief ... continue reading
---