By Catholic Online (NEWS CONSORTIUM)
4/23/2014 (2 years ago)
Catholic Online (www.catholic.org)
Ordinary Americans have virtually no choices left in politics.
A new study finds that the Republic is dead and that the United States government has become an oligarchy, even if its preliminary findings stop just short of declaring so. The study reveals that average American citizens have lost their political voice entirely and only benefit when their interests align with those of the wealthy.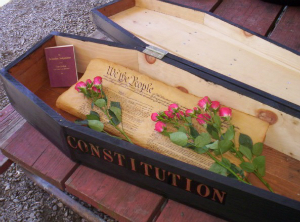 The Republic is dead, thanks to money and corruption.
LOS ANGELES, CA (Catholic Online) - A study released by researchers from Princeton and Northwestern Universities comparatively studied public influence on 1,779 policy issues between 1981 and 2002. They found that even when an 80 percent majority of the public wanted a change, they only got their way 43 percent of the time and were often overruled by wealthy interests.

Powerful lobbying groups and wealthy individuals were seen as the primary culprits to this short-circuiting of the Republic. In fact, the study found that high-level politicians such as Congressional representatives, often receive most of their campaign cash from out-of-state.

The Bible is the cornerstone of moral education.

The United States isn't a democracy, as often quoted, but rather a republic where ideally the people elect wise representatives to make decisions on their behalf. Unfortunately, the system is badly corrupted with elections turning into spending battles as political aspirants attempt to bombard the voting public with their message to the exclusion of others. Communicating this message costs a lot of money, and often those who win elections find themselves beholden to powerful interests.

Loyalty to those interests can have rewards that last long after these individuals leave power, including employment as a lobbyist or as a "consultant" or in other well-paid positions.

Unfortunately, the interests of those with money are often opposed to the interests of the people, who are commonly left to choose between two candidates, of which neither represent the interests of the people.

Meanwhile, legislation is filled with doublespeak wherein the titles of legislation are often the opposite of what the legislation actually does --a blatant sign of corruption.

Study co-author Ben Page wrote, "Our findings are consistent with the U.S. being an oligarchy but don't prove that to be so." He added, "oligarchy is increasing as economic inequality increases and Congress and the Supreme Court dismantle regulations."

Martin Gilens from Princeton blamed, "the failure to hold financial institutions accountable, the feeble nature of the regulatory reforms that were adopted, and the extremely uneven recovery (in which corporations and affluent Americans have done quite well, but middle-class and poor Americans are still suffering) all show the extent to which government tilts toward the interests of the rich and powerful."

The authors may not be willing to stake their credibility and declare the Republic dead, yet the distinction is a technicality now, particularly following decisions such as Citizen's United and McCutcheon which both allow corporations to be legally viewed as "people" entitled to First Amendment free speech, which means they can spend unlimited campaign cash on the political process. This reduces the influence of the ordinary American who can probably donate less than $100 to a campaign, to virtually zero.

The Republic could be saved if the system worked, but instead it has been perverted to the point it doesn't work at all. Ideally, an educated and engaged populace would vote into office reform-minded candidates who would then make fundamental changes to the system. It isn't going to happen.

The point of all the cash is to provide corrupted education as the public is bombarded with negative campaign ads and sound bites. Even with all of the attacks made before an election, the winner is almost a formality as candidates from across the political spectrum are engaged in the same effort to secure power and privilege for themselves.

Political distinctions are almost for the public's entertainment as opposed to genuine ideological differences which will guide meaningful policy. Instead, Congress is normally engaged in political theater, proposing bills and resolutions that will never pass and are designed to stoke constituencies into caring and donating, but little more.

It doesn't help that public apathy is also extraordinarily high, but who has time for politics when the big game or American Idol is on?

The Republic is dead, or is as good as dead, leaving Americans a future choice between two extreme options. One is to exercise the powers of the state under Article V of the Constitution to reform the government, something that would require three-fourths of the states' appointed delegates to approve in a convention.

The other alternative is much less pleasant and doesn't bear mention here.

Ironically, this appears to be the last real choice available to American citizens who are otherwise weighted down with the illusion of a million daily choices.

Choose wisely.
---
Copyright 2016 - Distributed by THE CALIFORNIA NETWORK
Pope Francis Prayer Intentions for SEPTEMBER 2016
Universal:
Centrality of the Human Person: That each may contribute to the common good and to the building of a society that places the human person at the center.
Evangelization:
Mission to Evangelize: That by participating in the Sacraments and meditating on Scripture, Christians may become more aware of their mission to evangelize.
---
---
---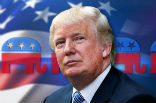 By David Drudge (CALIFORNIA NETWORK)
Donald Trump may be among the most maligned presidential candidates in recent history. He is roundly detested and despised. He gets no affection from the media and even many of his supporters are keeping to themselves. Yet, he has a strange allure that has enabled him ... continue reading
---

By Marshall Connolly (CALIFORNIA NETWORK)
Americans are sick and tired of politics, and one another, on social media. A new study from Pew Research shows that Americans are "worn out" by all the politics on social media. LOS ANGELES, CA (California Network) - Americans are fed up with the current election ... continue reading
---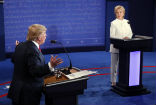 By Marshall Connolly (CALIFORNIA NETWORK)
The third and final presidential debate between Clinton and Trump was surprising because it stuck mostly to the issues. However, there were some cringeworthy moments from both candidates. Snap polls following the debate hand the win to Trump, but pundits say Clinton is ... continue reading
---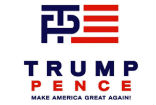 By Catholic Advisory Group to Donald Trump.
The Catholic Advisory Board to the Donald Trump/Pence campaign has issued a statement regarding the absolute lack of apology for the anti-Catholic bigotry in the Clinton camp exposed by WikiLeaks. At this point, any Catholic who casts a ballot for Clinton is also ... continue reading
---
By Ken Blackwell
The essential question this year is not who is the more congenial personality, but who is more likely to address the range of pressing issues facing America? Under whom are Americans likely to be safer? More prosperous? Better educated? Allowed to practice their ... continue reading
---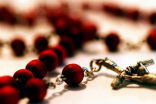 By David Drudge (CALIFORNIA NETWORK)
The Trump/Pence campaign has asked for prayers as the nation moves closer to the election. A lot is at stake. Hillary Clinton and her team have promised to destroy the Catholic Church in America, describing Catholics as 'backwards.' Catholics need to unite in prayer to ... continue reading
---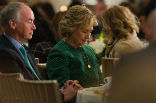 By Marshall Connolly (CALIFORNIA NETWORK)
As WikiLeaks reveals the corruption of the Clinton camp and the DNC, Republican presidential nominee, Donald Trump has expressed concerns that he could be running in a rigged election. The idea of a rigged election is catching on with Americans who are becoming ... continue reading
---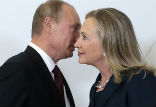 By David Drudge (CALIFORNIA NETWORK)
Much has been made of Donald Trump's statements about Russia and Vladimir Putin. However, leaked emails suggest the Clinton camp may also be cozy with the Russians. New information reveals that Clinton chair John Podesta has a lot of shares in a Putin-linked company. ... continue reading
---

By David Drudge (CALIFORNIA NETWORK)
We are often asked why we're discussing politics on a Catholic website. That's because it is a Satanic Lie that our politics and our faith should be separated. This is how we get politicians like Tim Kaine, who claim to be Catholic but support abortion. Do you believe ... continue reading
---
By Marshall Connolly (CALIFORNIA NETWORK)
The current presidential election antics have disgusted everyone. We are being asked to vote against a candidate rather than to vote for one on the basis of merit. We are instead playing a game of "would you rather." Yet we must consider which candidate would truly ... continue reading
---
All Politics & Policy News