By Catholic Online (NEWS CONSORTIUM)
4/17/2014 (2 years ago)
Catholic Online (www.catholic.org)
Lerner wanted to see if groups could be prosecuted for 'lying' to intrusive IRS questions.
The Lois Lerner - Eric Holder scandal has hit the fan with the court ordered release of documents which implicate both in breaking the law to persecute and potentially prosecute conservative non-profit organizations. This issue has been the subject of Congressional hearings and both Lois Lerner and Eric Holder have stymied attempts at investigation.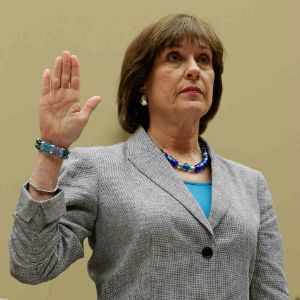 The truth is, only I am allowed to lie and dodge questions, not private citizens or their political groups.
LOS ANGELES, CA (Catholic Online) - The corruption over the IRS scandal in which a department of that organization targeted conservative non-profit groups, has come to greater light. Yesterday, it was revealed that emails between Lois Lerner and the Department of Justice were illegally exchanged between the groups with the intent of filing criminal charges.

Before the 2012 election, several conservative groups filing for non-profit status claimed they were the subject of unusual and intense IRS scrutiny that involved deeply involved questioning and lengthy delays in the processing of their applications. Some groups said they were unable to act in favor of preferred candidates they organized to support because the IRS made the process extremely difficult.

A few groups possibly acted anyway, without waiting for IRS approval that would either never come or come too late. This has been widely cited as an attempt by the Obama administration to interfere with the speech and process leading up to the elections. Obama's critics were silent, at least to a degree, by IRS involvement.

An investigation was finally launched in spring of 2013, and Lois Lerner, head of the department responsible for approving these applications pled the 5th before a special Congressional hearing. However, she also delivered a statement professing her innocence, an act which in itself counts as a waiver of the 5th Amendment.

Meanwhile, Eric Holder has also stymied investigations and he himself has refused to appoint a special prosecutor to investigate the IRS. Last week it became clear that the Congressional committee responsible for overseeing and investigating such misconduct had its ranking member, Elijah Cummings (D) communicating with Lerner too. So Lerner may have felt protected as she persecuted conservative groups with DOJ, Congressional and possibly even Presidential support.

Yet she isn't protected under the law.

One key question she hasn't been able to answer is, why only conservative groups. This reveals overt discrimination in a likely attempt to undermine free speech and sway an election. If proven it will be one of the greatest political corruption scandals in American history.

The damning emails uncovered by the organization, Judicial Watch are dated to May 2013 and show collusion between Lerner and her collaborators in the DOJ. Lerner asked if the groups she had targeted could possibly be prosecuted for "lying" on their forms.

Lerner wrote to Flax, "I got a call today from Richard Pilger Director Elections Crimes Branch at DOJ ... He wanted to know who at IRS the DOJ folk s [sic] could talk to about Sen. Whitehouse idea at the hearing that DOJ could piece together false statement cases about applicants who "lied" [Lerner's quotes] on their 1024s --saying they weren't planning on doing political activity, and then turning around and making large visible political expenditures. DOJ is feeling like it needs to respond, but want to talk to the right folks at IRS to see whether there are impediments from our side and what, if any damage this might do to IRS programs. I told him that sounded like we might need several folks from IRS."

The response from Flax, "I think we should do it." Flax also suggested bringing in criminal investigators and the Federal Election Commission.

Of course, this level of prosecution didn't happen because within a few days of the exchange Lerner herself admitted she had been targeting conservative political groups and attempted to "apologize" for it. The activity was illegal because it was discriminatory and because she was directly communicating, on her own, with the DOJ. Normally, information given to the IRS is confidential until it is subpoenaed in the course of a criminal investigation.

One thing in Lerner's defense may be that according to the emails, she was contacted first by the DOJ on a specific case, and the conversation may have broadened to other groups.

Despite that caveat, discrimination, corruption, and obstruction are now plainly evident and the people involved rank very high in the Obama administration.

So far, there is no direct evidence linking Obama himself to the scandal, but as his appointed representatives, he is responsible for the conduct of Holder and Lerner.

It is unclear what happens next, but it is obvious what should happen next is some serious cleanup in the administration isle. There is no indication that will happen anytime soon however, even with the truth now in plain view. That too speaks volumes.
---
Copyright 2016 - Distributed by THE CALIFORNIA NETWORK
Pope Francis Prayer Intentions for SEPTEMBER 2016
Universal:
Centrality of the Human Person: That each may contribute to the common good and to the building of a society that places the human person at the center.
Evangelization:
Mission to Evangelize: That by participating in the Sacraments and meditating on Scripture, Christians may become more aware of their mission to evangelize.
---
---
---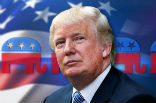 By David Drudge (CALIFORNIA NETWORK)
Donald Trump may be among the most maligned presidential candidates in recent history. He is roundly detested and despised. He gets no affection from the media and even many of his supporters are keeping to themselves. Yet, he has a strange allure that has enabled him ... continue reading
---

By Marshall Connolly (CALIFORNIA NETWORK)
Americans are sick and tired of politics, and one another, on social media. A new study from Pew Research shows that Americans are "worn out" by all the politics on social media. LOS ANGELES, CA (California Network) - Americans are fed up with the current election ... continue reading
---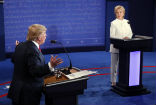 By Marshall Connolly (CALIFORNIA NETWORK)
The third and final presidential debate between Clinton and Trump was surprising because it stuck mostly to the issues. However, there were some cringeworthy moments from both candidates. Snap polls following the debate hand the win to Trump, but pundits say Clinton is ... continue reading
---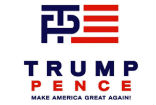 By Catholic Advisory Group to Donald Trump.
The Catholic Advisory Board to the Donald Trump/Pence campaign has issued a statement regarding the absolute lack of apology for the anti-Catholic bigotry in the Clinton camp exposed by WikiLeaks. At this point, any Catholic who casts a ballot for Clinton is also ... continue reading
---
By Ken Blackwell
The essential question this year is not who is the more congenial personality, but who is more likely to address the range of pressing issues facing America? Under whom are Americans likely to be safer? More prosperous? Better educated? Allowed to practice their ... continue reading
---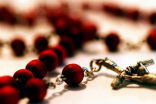 By David Drudge (CALIFORNIA NETWORK)
The Trump/Pence campaign has asked for prayers as the nation moves closer to the election. A lot is at stake. Hillary Clinton and her team have promised to destroy the Catholic Church in America, describing Catholics as 'backwards.' Catholics need to unite in prayer to ... continue reading
---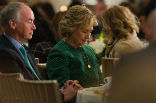 By Marshall Connolly (CALIFORNIA NETWORK)
As WikiLeaks reveals the corruption of the Clinton camp and the DNC, Republican presidential nominee, Donald Trump has expressed concerns that he could be running in a rigged election. The idea of a rigged election is catching on with Americans who are becoming ... continue reading
---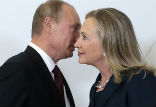 By David Drudge (CALIFORNIA NETWORK)
Much has been made of Donald Trump's statements about Russia and Vladimir Putin. However, leaked emails suggest the Clinton camp may also be cozy with the Russians. New information reveals that Clinton chair John Podesta has a lot of shares in a Putin-linked company. ... continue reading
---

By David Drudge (CALIFORNIA NETWORK)
We are often asked why we're discussing politics on a Catholic website. That's because it is a Satanic Lie that our politics and our faith should be separated. This is how we get politicians like Tim Kaine, who claim to be Catholic but support abortion. Do you believe ... continue reading
---
By Marshall Connolly (CALIFORNIA NETWORK)
The current presidential election antics have disgusted everyone. We are being asked to vote against a candidate rather than to vote for one on the basis of merit. We are instead playing a game of "would you rather." Yet we must consider which candidate would truly ... continue reading
---
All Politics & Policy News