Texas abortion law: Federal appeals court upholds common sense safety law
---
Law is not found to impair women's rights.
A federal appeals court upheld controversial parts of a Texas abortion law that are intended to protect women from danger and death as part of the procedure. The U.S. Supreme Court also appears willing to allow the reasonable safety provisions to remain.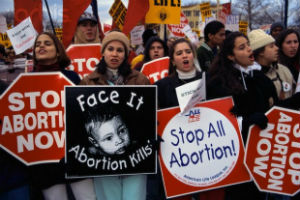 Pro-life protesters in Texas rally in support of the new law.
LOS ANGELES, CA (Catholic Online) - A new Texas safety law, which passed a filibuster attempt and is aligned with the will of the people in that state, will remain for the time being. The law applies to how abortions are performed in Texas specifically mandating that doctors have admitting privileges and new safety mandates for the use of abortion-inducing drugs.
The ruling by the federal appeals court means the laws will be upheld unless the Supreme Court of state legislature act to overturn or change them.

Support a pro-life movement that works!
The laws are intended to safeguard women from the dirty truth about abortion. Abortion mills are profit centers cloaked in the loaded language of a movement that is both anti-life and secretly anti-woman. The anti-life movement claims they want to protect "women's rights" however the proof of their character is in their adverse reaction to commonsense safety laws that can only protect women when things go from wrong to worse in the abortion clinic.
Texas law now requires that an abortion doctor have admitting privileges at at least one nearby hospital so in the event of a complication they can accompany their patient. The law also requires that abortion-inducing drugs, which are inherently poisonous, be delivered under supervision and monitoring.
It may be a consequence of the law that abortion doctors face increased costs, however they still enjoy a healthy profit margin from performing these gruesome procedures. No doctor has been run out of business as a result of admitting privileges at a nearby hospital. The federal appeals court noted this in their decision, stating that similar laws are in effect elsewhere and finding that there is no evidence to support the claim that the law would actually restrict abortions.
Also, the court upheld the provision that doctors follow official FDA protocol when administering abortion-inducing drugs. Currently, many doctors, for the sake of convenience, follow what they call an "off label" protocol for these drugs. That actually means they don't follow the directions and safety guidelines at all.
The federal appeals court found that the Texas law does not impair the health of women - perhaps because pregnancy is not an inherent impairment to health, but rather a  natural condition, as opposed to procured abortion, which is as unnatural as it gets.
---
Copyright 2018 - Distributed by THE CALIFORNIA NETWORK
Pope Francis Prayer Intentions for July 2018
Priests and their Pastoral Ministry.
That priests, who experience fatigue and loneliness in their pastoral work, may find help and comfort in their intimacy with the Lord and in their friendship with their brother priests.
---
---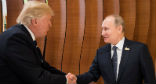 President Trump met with President Vladimir Putin for a summit in Helsinki today. By all accounts, the meeting went well, ... continue reading
---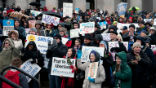 Is an end to abortion near? The retirement of Justice Anthony Kennedy suggests yes. LOS ANGELES, CA (California Network) - All ... continue reading
---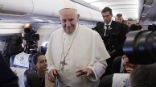 Pope Francis is a man of great compassion who houses refugees at the Vatican. He has also asked parish churches around the world to host ... continue reading
---

Children of illegal immigrants are being separated from their families and held in detention centers by the hundreds. This policy, which ... continue reading
---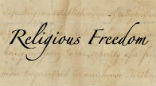 Religious freedom groups cheered Monday's 7-2 Supreme Court decision that a Colorado baker had his rights violated when the state civil ... continue reading
---